Battling the Stigma: The Media's Role in the Fight for Repro Justice
Session Type(s): Panel
Starts: Friday, Aug. 11 9:00 AM (Eastern)
Ends: Friday, Aug. 11 10:15 AM (Eastern)
Media has always played an important role in changing hearts and minds, and today's abortion debate is no exception. Although great strides have been made in the way we view a woman's right to choose, we still have a long way to go. This panel discussion will examine how the matter is currently portrayed in the media and how we can continue to push the needle in favor of women's reproductive justice. Media helped change the way Americans view LGBTQ couples; can they change the narrative on choice too?
Moderator
Jessica is a COO at Voto Latino, a civic media organization shaking up the political processes to bring underserved youth voices into fold. In her role as COO, she is responsible for developing and managing key partnerships, including co-founding National Voter Registration Day, and shepherding creation of high-impact digital tools. Most recently she led the development of VoterPal, a peer-to-peer app that allows anyone to register a friend or family member to vote through innovative ID scanning technology.
A millennial herself, she has spoken at various national conferences and convenings including UN's annual Forum on Minority Issues in Geneva, various Aspen Institute convenings on Latino civic engagement, SXSW (South by Southwest), AFL-CIO's Civil, Human and Women's Rights Conference, and many more. Her interviews have appeared in Univision, Telemundo, CNN, NBC, American Prospect, Washington Post, USA Today, and others. Jessica serves on the boards of Priorities USA, NonProfit Votes and Indivisible Austin.
Prior to joining Voto Latino, Jessica worked in General and Hispanic Market advertising where she helped launch award-winning digital and social media marketing campaigns for major brands, including Kraft, Twix and Domino's Pizza, among others. Jessica earned a BA from Boston College and a MA from Georgetown University. A native of El Paso, TX, she currently lives in Austin with her husband.
Panelists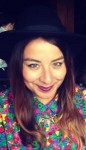 Myra Durán is the Senior Policy Manager for California Latinas for Reproductive Justice. Myra graduated from UCLA with a B.A. in Women's Studies with a concentration in Women of Color Feminism and a minor in Labor and Workplace Studies. She currently serves as the National Programme Coordinator for AF3IRM, a national grassroots, volunteer organization of women engaged in transnational feminist, anti-imperialist activism and dedicated to the fight against oppression in all its forms. Myra also served on the Young Women's Leadership Council for the Pro-Choice Public Education Project (PEP) to ensure that the interests and voices of young women of color, transgender & gender non-conforming young people were included. She previously served as a board member for ACCESS Women's Health Justice, an organization that removes barriers and builds the power of Californians to achieve reproductive justice. She is a strong advocate for passionate politics where love is at the center of the work and believes in the power people can co-cultivate in order to achieve full liberation from oppressive systems. In her spare time, she enjoys hanging with her familia back in her hood of Pomona, reading, and organizing in the community with her revolutionary sisters from AF3IRM.
Other sessions: Ending the Myth of the Welfare Queen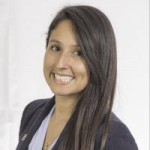 Bridgette Gomez is a daughter of Colombian immigrants and the first generation in her family to attend college. She started her career as a math teacher and began community organizing in Arizona when SB1070, an anti-immigrant bill, passed in the state. For more than a decade, she has helped serve and empower the Latino community as a teacher, organizer, community engagement manager and director. She currently serves as the Director of Latinx Outreach and Engagement for Planned Parenthood Federation of America. Before joining Planned Parenthood, she served as the Latino Engagement Director for the Democratic National Committee (DNC).