Advanced Communications Strategies for Working on Controversial Issues
Session Type(s): Training
Training Tag(s): Communications
Starts: Friday, Aug. 11 9:00 AM (Eastern)
Ends: Friday, Aug. 11 10:15 AM (Eastern)
If you work on issues that spark public controversy and challenge deeply held convictions, strong controversy communications strategies should be a foundational part of your campaign toolkit. From immigration to abortion, expertly navigating and influencing public conversation can be the key to success. Engaging contentious public conversations as proactive strategies can propel your campaigns. Using case studies and best practices, the session will explore the spectrum from preventing crisis to managing one using both online and offline strategies. The session is led by experts deeply engaging today's most entrenched social debates, from a viral video attack on Planned Parenthood to immigrant rights.
This training will be of value to anyone who is responsible for public communications on behalf of an organization or campaign.
Trainers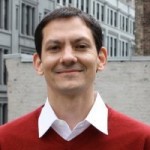 Pablo Toledo is an accomplished filmmaker and communications professional with expertise in both the creative and business sides of storytelling. A graduate of the University of Southern California's School of Cinematic Arts, Pablo's work focuses on building communities through strategic communications, developing video partnerships, and empowering youth and underserved communities to tell their own stories.