A Whole New Woooorld: Organizing in Pop Culture Communities
Session Type(s): Panel
Starts: Saturday, Aug. 12 3:00 PM (Eastern)
Ends: Saturday, Aug. 12 4:15 PM (Eastern)
From comics to boy bands, there are pop culture fan communities already self-organizing resistance, creating culturally relevant content, and imagining new ways to inspire narratives that open imagination and belief in a just, fair and equitable future. Social change organizations want to experiment with new ways to connect with younger generations and people of color who are politically and socially active and share progressive values—but may not be connected to the traditional political entities or issue-based nonprofits. Organizers can learn from our examples, understand why they must shift away from a messaging mindset, overcome their fear of failure, and start building the funding needed to support this new cultural organizing work.
Panelists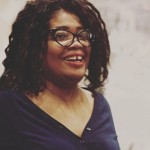 ​Keidra Chaney works as a writer and strategist for Cultural Pulse, a project of the Culture Lab that connects progressive organizers with fan communities and tools for pop culture storytelling for social change.
She is the also co-founder and publisher of pop culture website The Learned Fangirl​ which focuses on amplifying marginalized voices in fandom scholarship and has have spoken about media and pop culture at Chicago Public Radio, WGN and at conferences including BlogHer and EMP Pop Conference.
Keith Chow is the founder of the pop culture website The Nerds of Color and host of the podcasts Hard NOC Life and DC TV Classics, both available on iTunes. He is also the co-editor of the comic anthologies Secret Identities, Shattered, and the just published New Frontiers.
He has written about Asian American representation in media for the New York Times and NBC News, among other outlets. He is also the creator of the hashtag campaign for #AAIronFist and a co-creator of #whitewashedOUT.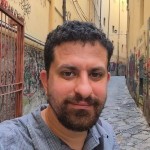 Andrew Slack is an Ashoka fellow, Civic Imagination at Civic Hall (Civic Imagination fellow at Civic Hall), former Nathan Cummings Foundation fellow, former NLC fellow, and former Sorensen fellow at Brandeis University.
He's created the Harry Potter Alliance (HPA) and led the organization for ten years. Through Imagine Better, Slack has produced dozens of fan-led campaigns as well as bringing together movement leaders to organize around the power of stories, holidays, and rituals.
Slack has been profiled by the New Yorker, NYT, NPR, WaPo, Fast Company, Forbes, Fast Company, and Forbes. He's written for the LA Times, CNN.com, and written/produced videos that have been seen over 15 million times and has created memes that have been passed around millions of times including by JK Rowling.
An inspiring speaker, he's been a keynote speaker at the Nobel Peace Prize Forum, the American Library Association's midwinter festival, he was chair of MacArthur's Digital Media Learning's Ignite Talks, and has done talks at TEDx, Comic Con, Futures of Entertainment, frank 2017, the Personal Democracy Forum,and SXSW.