A Path Forward: Navigating Ballot Initiatives for Progressive Change
Session Type(s): Panel
Starts: Friday, Aug. 11 2:30 PM (Eastern)
Ends: Friday, Aug. 11 3:45 PM (Eastern)
We need every tool in our direct democracy belt sharpened and ready for use. Ballot initiatives may be the only path toward progress on certain issues—especially in conservative states. Hear from panelists of diverse firsthand experience funding, organizing, researching, writing and legislating ballot initiatives. Get the rundown on corporate opposition to grassroots initiatives and how to win despite being outspent. Learn from ballot failures and avoid some future bruising. Join us and leave this panel a wiser warrior for democracy, a more astute journalist, and a stronger organizer.
Moderator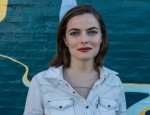 Elizabeth Arnold is a trained electrician and the founder of EDGE (Encouraging Development of a Green Economy), a Philadelphia-based environmental group committed to ending the extraction economy and promoting local economic solutions for our energy needs. She has been organizing communities on campaigns against fossil fuel extraction for more than a decade. Elizabeth is also an experienced political organizer, leading successful voter registration initiatives and voter turnout campaigns in battleground states during every presidential election since 2004.
Most recently, she served as an advisor on fracking for the Bernie Sanders Presidential campaign in Pennsylvania. In 2016, she also led the paid signature gathering effort for two ballot initiatives that would have protected communities from fracking in Colorado. Elizabeth is currently pursuing a MS in Science, Technology and Environmental Policy at the Humphrey School of Public Affairs at the University of Minnesota.
Panelists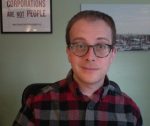 Rick Claypool is a writer, researcher, organizer, and activist. He is the research director for the president's office at Public Citizen, where his work is focused on money in politics and corporate crime.
State Representative Kathleen Clyde represents the 75th Ohio House District, which covers Kent and most of Portage County. Kathleen has been a dedicated defender of voters and voting rights. She has also been a leader for Ohio's working families, as she helped organize the fight against the anti-worker bill, SB 5.
Additionally, she has been a champion for Ohio women. In 2013, she held hearings across the state on the unprecedented attacks on reproductive healthcare in Ohio's budget bills. Currently, she is the lead sponsor of the Ohio Equal Pay Act. Her work on these issues has been recognized by national groups like EMILY's List. In 2016, she was one of six women nationwide to be nominated for their Gabrielle Giffords Rising Star Award.
Kathleen is an attorney by trade and avid Buckeye fan. She earned her B.A. from Wesleyan University and went on to earn her law degree from The Ohio State University. While a law student, she worked on voting rights issues with the Election Law center at Ohio State, the Ohio Secretary of State's office, and the Brennan Center for Justice at NYU.
In May of 2017, Kathleen launched her campaign for Ohio Secretary of State.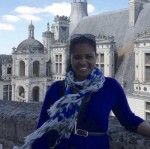 Kellie Dupree is the Director of Partnerships and Training at the Ballot Initiative Strategy Center, working in the DC office. Her work includes running the BISC-Wellstone training program, the Ballot Integrity program and providing strategic assistance to national and in-state partners.
Before coming to BISC, Kellie worked for Planned Parenthood – as VP of Public Policy & Communications for Planned Parenthood of Southwest and Central Florida and before that as the Southern Regional Field Manager for Planned Parenthood Federation of America/Planned Parenthood Action Fund.  Kellie has made a career of advocating for a variety of progressive causes having also worked for USAID, Organizing for America, Unity '09 and EMILY's List. She is also proud to be a trainer for Wellstone Action.
Alex comes out of SB1070 and was trained, along with many others, to organize the community in the aftermath with an organization that was founded shortly after, Promise Arizona. That's led her to incredible opportunities, where she worked for Organizing for America in Arizona, the Adios Arpaio campaign she directed with NOI, and as a Deputy Organizing Director at United We Dream during the immigration reform push in 2013 and 2014. Since then, she's now a Co-executive Director at Living United for Change in Arizona (LUChA), where they organize and coordinate many different efforts across a range of issues locally, including immigration, worker's rights, living wages, and voter registration. Alex brings what I would consider a wide lens perspective, given both the local and national roles she's served, and as being one of most influential people in Arizona, investing in new leadership that is changing the political landscape at home.
Other sessions: Grow, Fight, Win: Organizing for Immigrant Rights