Wielding Your Racism Decoder Ring: Discovering the Power of Values-Based Messaging
Session Type(s): Training
Training Tag(s): Communications
Starts: Friday, Jul. 15 2:00 PM (Eastern)
Ends: Friday, Jul. 15 3:15 PM (Eastern)
Using the power of the Racism Decoder Ring to identify and decode racial stereotypes in the media, social justice superhero Helvetika Bold will demonstrate the transformative power of a values-based messaging strategy. This election cycle perfectly demonstrates what our research and experience have long taught us: that people's underlying beliefs will trump facts every time. So how do we speak about racism across ideology? Join Helvetika Bold, that moxiest maven of media messaging, to learn how to build a messaging strategy that has the power to change hearts, minds and policy. Together, we can not only decode, but dismantle racist messages in the media and build a positive vision for racial justice that appeals to a broad audience. Although we use racial justice as a starting point, this workshop will develop core communications strategy principles that can be used for any issue.
This training is best suited for those who are new to values-based messaging and/or for those who would appreciate a space to develop and try out new narratives and message framing for their issues.
Trainers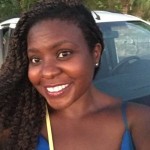 Jamila Brown is a digital strategist, writer, and social entrepreneur who specializes in domestic and international advocacy campaigns. As the Communications Director of SumOfUs, Jamila leads the organizational global communications strategy across all media, social media, and web-based content. Working closely with the global staff, Jamila builds a vibrant presence that engages the membership, reaches new target audiences, and builds SumOfUs' communications profile and impact.
Jamila's passion for digital communications began when she served as the Program Director of two computer literacy programs in two public housing projects in Washington, D.C. For the past ten years, she has worked at the intersection of public policy, communications, and digital advocacy. She is the founder of HUE, a digital advocacy consultancy specializing in campaigns for the African diaspora. Her efforts have spanned the globe, reaching from the United States to Honduras to South Africa. Jamila is also an Assistant Adjunct Professor at the NYU Wagner Graduate School of Public Service where she teaches Strategic Communications.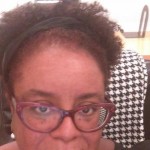 As the Senior Coordinator for Capacity Building, Eva-Marie develops a comprehensive and strategically sequenced set of tools and resources to promote The Opportunity Agenda's internal and external capacity building. Utilizing skills and expertise in organizational development, strategic communications, and technology, Eva-Marie creates innovative training programs. Eva-Marie has extensive experience developing communications systems and strategic communications at nationally-known legal organizations and publications such as the Pro Bono Institute, New Jersey Lawyer, and American Immigration Lawyers Association. Eva-Marie has a B.A. from Wheaton College and a J.D. from the Georgetown University Law Center.