Victory from Day 1: Ensuring a Successful Launch for Your Online Campaign
Session Type(s): Training
Training Tag(s): Basic Online Organizing
Starts: Thursday, Jul. 14 2:00 PM (Eastern)
Ends: Thursday, Jul. 14 3:15 PM (Eastern)
You only have one chance to make the most of one of the biggest moments of your online campaign. A successful launch offers an opportunity for huge gains—and failure to take full advantage of the moment can set the tone for the rest of your campaign. In this workshop, we'll break down the components to a successful launch: how to set up tech infrastructure, coordinate partners, run ads, get a splash page or a website live and plan an email calendar. Join us and you'll be set up for victory from Day 1.
This training is for all skill levels. Participants should attend with a goal of understanding the machinery behind a successful launch.
Trainers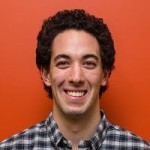 Always eager to push boundaries, Raffi's extensive messaging experience and deep knowledge of metrics have made him one of Trilogy's leading innovators in the digital strategy ecosystem. An enthusiastic problem-solver, Raffi relishes diving into the numbers, not resting until he's developed creative solutions backed by data and extensive testing. An expert writer and strategic planner who can structure a campaign from start to finish, there's no idea too big and no detail too small for him to handle.
Prior to joining Trilogy, Raffi spent two years on the Digital Team at the Democratic Congressional Campaign Committee, helping to raise over $70 million online for Democrats. He got his start in digital campaigning in Chicago, interning on the 2012 Obama presidential campaign email team.
Kirin Jessel is a Senior Strategist at Trilogy Interactive, where she manages digital campaigns. Kirin joined Trilogy Interactive in May 2013 from Organizing for America, where she worked as a field organizer in Denver, Colorado.