Using Digital Ads to Boost Your Multi-channel Campaign
Session Type(s): Training
Training Tag(s): Advanced Online Organizing
Starts: Saturday, Jul. 16 10:00 AM (Eastern)
Ends: Saturday, Jul. 16 11:15 AM (Eastern)
Multi-channel campaigns are proven money raisers. But are you using every tool available? Using digital ads to boost your multi-channel campaigns will give you the information you need to take your campaigns—donor acquisition, appeals and even sustainer upgrades—to the next level by incorporating digital ads. We will discuss setting goals and measuring success for your whole campaign and the ad channel, how effective targeting makes a difference, best practices for creative and more! Featuring case studies and tried-and-true tips, you'll leave ready to incorporate digital ads into your next campaign.
This training intended for those who are planning multichannel campaigns and are ready to incorporate digital advertising into their campaign plans.
Trainers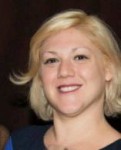 Colleen manages the online fundraising programs for clients including AAUW, Mayo Clinic and Alley Cat Allies. Prior to joining CCAH she worked on the email programs for NARAL Pro-Choice America, the Democratic Senatorial Campaign Committee, EMILY's List and EWG. During her tenure, EWG's online fundraising grew 700 percent and saw the email program play a critical role in major market change victories. Colleen Also has a strong public speaking record including conducting trainings at Netroots Nation, NTC and the Fuse Conference (formerly Salsa Community Conference). When not managing engaging, money-raising online campaigns, Colleen can be found performing modern dance with the DC-based company DancEthos.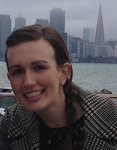 Allison Weston is an Account Executive in the Interactive Department at Chapman Cubine Adams + Hussey (CCAH)—an award winning multichannel direct response firm specializing in nonprofit fundraising. With a passion for social and environmental change, Allison works with clients from diverse verticals to help them advance their online fundraising programs. Previously, Allison grew the online fundraising and business partnership marketing programs at the Sierra Club.
From launching cross-channel marketing campaigns with a focus toward optimizing online communications to implementing innovative list growth projects, Allison is constantly looking for ways that digital strategy can both enhance all channels and be mission-aligned.
When she's not working on fundraising and marketing, Allison can be found enjoying the outdoors with family and friends.