The Rise and Fall of the GOP Gerrymander: The Fight for Progressive Redistricting Continues
Session Type(s): Panel
Starts: Saturday, Jul. 16 10:00 AM (Eastern)
Ends: Saturday, Jul. 16 11:15 AM (Eastern)
In 2011, Republican state legislators drew outrageous partisan and racial gerrymanders—at times, even bragging about their skills at skewing lines—while Democrats in the biggest redistricting states were forced to watch from the sidelines as future elections were rigged to favor the Tea Party. In 2016, Democrats are fighting back. State and federal courts have struck down Republican-drawn maps in Florida, North Carolina and Virginia because of the extreme measures Republicans took to enshrine partisan and racial discrimination into legislative and congressional districts. Alabamas discriminatory legislative districts might soon be next. Join us as we talk about the Democratic plan to prevent GOP gerrymandering after 2020.
Moderator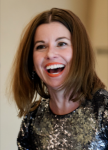 Carolyn Fiddler is the political editorial director for Courier Newsroom and is the nation's foremost expert in state politics. She writes "This Week in Statehouse Action," a newsletter that provides updates on state politics to thousands of reporters, political operatives and observers. A veteran of Virginia politics with almost two decades of experience in statehouse machinations, she deeply understands the inner workings of state legislative policymaking. She's spent her professional life working for various Democratic and progressive organizations, most recently with Daily Kos. Fiddler graduated Phi Beta Kappa from the University of Arkansas, and she received her J.D. from the College of William & Mary. She's from a small town in Virginia you've never heard of, and her comic book collection is probably bigger than yours.
Panelists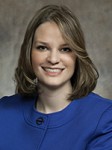 Representative Katrina Shankland was elected to the Wisconsin State Assembly in 2012 and was re-elected in 2014. She represents Wisconsin's 71st Assembly District, which covers Portage County in Central Wisconsin. She currently serves as the Assistant Democratic Leader in the Wisconsin State Assembly.
In the Assembly, Rep. Shankland serves as the Vice Chair of the Speaker's Taskforce on Youth Workforce Readiness, the ranking Democrat on the Committee on Workforce Development, and also serves on the Committee on Natural Resources and Sporting Heritage, the Governor's Council on Domestic Abuse, the Governor's Council on Workforce Investment, and four other legislative committees. She champions expanding opportunities for working families and is a strong advocate for clean government, investing in our public schools and universities, protecting our shared natural resources, growing clean energy jobs, and ensuring affordable health care for all.