The Poli-tech Startup: Working through the Challenges [Voter Pick]
Session Type(s): Panel
Starts: Thursday, Jul. 14 2:00 PM (Eastern)
Ends: Thursday, Jul. 14 3:15 PM (Eastern)
Many of the challenges facing progressive political tech startups are unique. VCs are inherently skeptical of poli-tech and the measure of early success is often much different than it is in Silicon Valley. Whether you're weighing a startup or are already past early stage, this session will offer insight from entrepreneurs at all stages of the startup cycle.
Moderator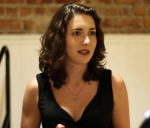 Kate Maeder has been a political strategist at Storefront Political Media since 2009, where she designs and implements multi-channel digital and traditional media campaigns. Kate has been the lead consultant for political campaigns, nonprofits and labor unions nationwide.
Kate has experience building and organizing communities online and on the ground. She's the lead architect behind a number of digital engagement platforms, including I Agree To See, which is building an audience of people who like watching political campaign ads.
Kate is a graduate of University of California, Berkeley. She volunteered for Obama in three states in 2008. She was a lead organizer of Ready for Hillary (2013-2015) and served as the SF Chapter Director of New Leaders Council (2012-2015). Kate is also the Co-Founder/President of Women Get It Done, which is organizing and empowering a network of professional women in cities around the country.
Other sessions: The Democratic Marketplace for Women: How Women are Leading the Way for More Women to be Elected
Panelists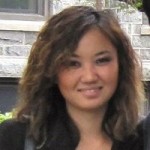 Jess is an undocumented activist turned tech entrepreneur. She is the founder & CEO of HandStack, a web & mobile app providing the fastest way to organize thousands of people in real time.
Previously, she was a community organizer at DreamActivist Pennsylvania, where she organized civil disobedience actions and marches to empower fellow undocumented people.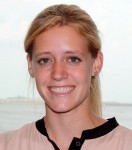 Kendall is the CEO and Founder of Polis, a startup working to revolutionize mobile canvassing and democratize campaign analytics. Having been elected to local office and managed a state legislative race, Kendall has a unique perspective on the technical challenges that running an effective field operation represent for the average campaign. Seeing the potential of technology to level the playing field and improve voter outreach led her to found Polis, where she has become an expert at raising money, managing teams and selling to campaigns. Prior to her work at Polis, Kendall worked as a management consultant, where she advised the executives of multi-national corporations and Fortune 500 companies.