The #1 Way to Engage Your People
Session Type(s): Training
Training Tag(s): Advanced Online Organizing
Starts: Thursday, Jul. 14 3:30 PM (Eastern)
Ends: Thursday, Jul. 14 4:45 PM (Eastern)
Engagement isn't a trend; it's how we win. The problem is that most content strategies with engagement in mind are based on the idea of posting or emailing from a pre-determined timeline, which is just one way to engage people. We'll show you a powerful new tactic to dramatically increase engagement with this one idea—responding to people as they talk about your campaign on social media. Know what people are saying on social media and who is influential, so you're able to boost engagement and drive action when people are most excited about your campaign. We'll walk you through social listening and offer game-changing strategies for multi-channel engagement.
This training is ideal for organizers who are already using social media but want to increase engagement.
Trainers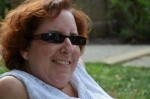 Beth brings 20+ years of communication and marketing background to politics where she has consulted for numerous House campaigns, non profits and unions. Beth travels the country doing 2 and 3 day digital organizing trainings and working with clients on implementing a digital strategy that respects their organizational goals. As a contributing blogger at epolitics.com and avid activist, Beth shares her knowledge to help the progressive movement use digital with offline to win. In her downtime she can be found at the nearest shoe store, a Nats game or country concert.
Other sessions: There's Only Me in Team: How to Conquer Social Media as a Staff of One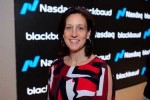 Currently, I am the Sr. Director of Blackbaud Labs. Previously, I was the CEO and co-founder of Attentive.ly (a Blackbaud company) and founding partner at Fission Strategy (now Do Big Things), a creative agency that has helped over 200 organizations "ignite social action for good" using the social, web, and mobile technology. (Check out my co-founder Cheryl Contee's book: *Mechanical Bull* for some of our lessons learned.) I have served as Executive Director of the New Organizing Institute (NOI), a training institute for tech-enabled grassroots organizers. I gained experience in large-scale grassroots organizing as an early member of the MoveOn.org team after getting my start in online advocacy in 1999, serving as the Feminist Majority Foundation's web team director. I have received awards including a 2014 Stevie Award for Women in Business, a 2012 Campaigns & Elections Innovator award, the 2009 Women's Information Network "Young Women of Achievement" award and recognition from Planned Parenthood for the Feminist Majority's trailblazing online campaign in support of women and girls in Afghanistan (2003). I have served on the boards of Turing School, National Priorities Project, the Chattahoochee Hills Charter School Foundation, CHCS governing board, Do Big Things corporate board; and as an advisor to LP2X, an Atlanta-based incubator for female-founded businesses. I am a member of the Blackbaud Senior Women's Leadership Council.