Test Screen Your Video, Online Graphics + Social Content
Starts: Friday, Jul. 15 2:00 PM (Eastern)
Ends: Friday, Jul. 15 3:15 PM (Eastern)
It's seemingly nigh impossible to know what will and won't hit when it comes to online shareable media, whether it be a tweeted meme graphic, a short want-so-badly-to-be-viral video or a please-let-this-hit-at-the-right-moment microsite. That's why we've assembled a room of experts who eat, live and breathe this stuff, and won't whisper to anyone a word of what happens inside the room. Got a video or graphics series you're planning for after the conference? Test-screen it here, and we'll give you our take on how to give it the best shot at spreading possible. Got something that flopped, but not sure why? We'll help you dissect what went right, what went wrong, and what you can learn for next time.
Moderator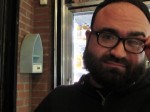 Josh Bolotsky is a veteran digital campaign strategist who helps people and movements doing vital, interesting, meaningful work.
Josh served as New Media Director of The Other 98% from 2010-2014, while also assisting various organized progressive efforts as a social media strategist for Agit-Pop Communications. Upon leaving Other 98%, he served as Digital Team Lead for the Zephyr Teachout campaign for Governor.
Since the Teachout campaign, Josh has worked as a freelance online and campaign strategy consultant for people and movements doing vital, interesting and meaningful things. His work has been featured/discussed in the New York Times, CBS News, NBC, MSNBC, CNN, The Guardian, the Washington Post, Bloomberg, USA Today, Mashable & The Nation. His writing has been published in the Huffington Post, AlterNet, and the critically acclaimed activist's tactics manual Beautiful Trouble: A Toolbox For Revolution.
He is also the proprietor of the email assistance service InboxIntervention.com.
Panelists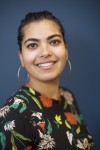 Meena specializes in turning ideas into shareable digital content. She facilitates organizations in developing a strategy around digital communications, and trains staff on best practices and tools to effectively communicate their campaigns to a digital audience.
Meena's passion to communicate compelling stories in the digital space came from her time at Greenpeace USA, where she ultimately managed all of the nonprofit's social media assets. At Greenpeace USA, she learned the importance of a data and research when it comes to running successful campaigns. Equally important is coalition building, where she collaborated with many other environmental nonprofits to maximize Greenpeace USA's social reach for campaigns.
Currently as the Email Engagement Manager for Amnesty International USA, Meena works on moving 1.3 million supporters to action for human rights issues around the globe.
When she's not glued to her computer, Meena likes to walk and eat her way through Oakland's beautiful neighborhoods.
Mohammad Khan is a campaigner, strategist, and political organizer. He's currently the Campaign Manager at MPower Change, where he develops and directs campaigns to build the political and social capital of Muslim communities in the fight for justice for all people. Prior to joining MPower, Mohammad worked on electoral, issue, and civic engagement campaigns in New York, including gubernatorial and City Council races, coalition work on economic and criminal justice, and efforts to protect public education and expose political corruption. His work focuses on transformative movement-based organizing and building the power of marginalized communities.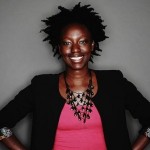 Sonya Spann is the digital lead at a boutique NYC based advertising agency that services clients in the nonprofit, advocacy and social impact sectors.
With a focus on user experience design, Sonya's mission is to work with teams that help build solutions that provide equitable access to opportunities for under-resourced communities. Sonya believes access to resources that enable self-sustaining habits irrespective of age, income, gender, sexual orientation or race will ultimately contribute to a healthier economy and engaged communities.