Obama-Like Targeting Tech Goes Local: Using Digital Ads to Reach the Voters You Need to Win
Session Type(s): Training
Training Tag(s): Advanced Online Organizing
Starts: Friday, Jul. 15 5:00 PM (Eastern)
Ends: Friday, Jul. 15 6:15 PM (Eastern)
Join us to learn how down-ballot and local candidates and issue advocacy campaigns can utilize cutting-edge technology to reach registered voters wherever they go online. You'll learn how to create, place and evaluate your digital advertising campaign. We'll highlight the technologies available regardless of your campaign's size or budget and provide you with a step-by-step training that gives campaigns at every level the tools it takes to win.
This training is ideal for those who want to learn more about digital advertising and which tools they can take advantage of in order to create an effective digital campaign on the local level. Prior digital advertising knowledge is not necessary.
Trainers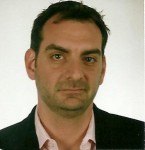 Christopher Massicotte is the Chief Operating Officer of DSPolitical, the first voter targeted online advertising network specifically for Democrats and Progressive Organizations. Previously Chris was Vice President of Sales and Marketing at NGP VAN Inc. and is a veteran of numerous campaigns including Congressman and candidate for the New Jersey Special Senate election Rush Holt. Chris is a leader in the fight for LGBT equality and holds a position on the campaign board of the Gay and Lesbian Victory Fund.