Moving Beyond White Guilt: How to Talk to Whites About Systemic Racism [Voter Pick]
Session Type(s): Training
Training Tag(s): Communications
Starts: Thursday, Jul. 14 3:30 PM (Eastern)
Ends: Thursday, Jul. 14 4:45 PM (Eastern)
You might hear white members of your organization say things like, "I don't see race" or "We should focus on economic inequality; that will take care of everyone." Knowing how to respond to such comments—especially if people are scared, defensive or paralyzed by guilt—can be a challenge. The burden to end systemic racism cannot be left only to people of color. With an interactive mix of real-world tools, some history and theory, and a little role-play, this practical training will provide participants with tools and strategies for better understanding systemic racism. In order to build diverse coalitions and truly embrace intersectionality, white people must confront white supremacy. So let's get to work!
This training is appropriate for anyone who wants to learn and discuss strategies for talking to white people about dismantling white supremacy.
Trainer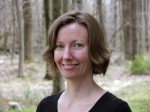 Karen Gaffney, PhD is an English professor at Raritan Valley Community College in New Jersey. She is the author of Dismantling the Racism Machine: A Manual and Toolbox (Routledge), an accessible introduction to race and racism with tools for action. She addresses antiracism through community workshops and organizations, her blog Divided No Longer (www.dividednolonger.com), and her role as a Public Scholar for the NJ Council for the Humanities. Karen has presented her work at academic and activist conferences alike, including the Working-Class Studies Association, National Conference on Race & Ethnicity in American Higher Education (NCORE), and the White Privilege Conference.