Moving Beyond White Guilt: How to Talk to Whites About Systemic Racism [Voter Pick]
Session Type(s): Training
Training Tag(s): Communications
Starts: Thursday, Jul. 14 2:30 PM
Ends: Thursday, Jul. 14 3:45 PM
Room: 104
You might hear white members of your organization say things like, "I don't see race" or "We should focus on economic inequality; that will take care of everyone." Knowing how to respond to such comments—especially if people are scared, defensive or paralyzed by guilt—can be a challenge. The burden to end systemic racism cannot be left only to people of color. With an interactive mix of real-world tools, some history and theory, and a little role-play, this practical training will provide participants with tools and strategies for better understanding systemic racism. In order to build diverse coalitions and truly embrace intersectionality, white people must confront white supremacy. So let's get to work!
This training is appropriate for anyone who wants to learn and discuss strategies for talking to white people about dismantling white supremacy.
Trainer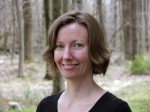 Karen Gaffney, PhD has been teaching and training about race, including whiteness, for many years. She's been an English professor at Raritan Valley Community College in NJ since 2003, where she designed an introductory course on race. She also teaches this course in a college program at the only women's prison in NJ as well as in the community for the public. Karen has run workshops about race, racism, and white supremacy for academic conferences, activists, high school teachers, social workers, and the general public. Her book in progress, "Dismantling the Racism Machine: A Manual and Toolbox," is under contract with Routledge; see http://dividednolonger.com/ for her related blog "Divided No Longer." She helps lead the Hunterdon County Anti-Racism Coalition and the Central Jersey Community Coalition. She was a DFA Scholar at Netroots Nation in 2014 and ran an anti-racism training at Netroots Nation in 2016.