Master Class: Action Network
Session Type(s): Training
Training Tag(s): Master Class
Starts: Friday, Jul. 15 2:00 PM (Eastern)
Ends: Friday, Jul. 15 3:15 PM (Eastern)
The Master Class program is focused on the specific tools that organizers use every day, and helping intermediate users become efficient, effective power users. Feel free to bring tool-specific questions to the session.
Communicating with your supporters is more effective when you can easily deliver the information they want most. In this training, you'll say 'Goodbye' to sending every single update to your entire list and learn new ways to target the right kinds of emails to the right supporters. Whether you're new to the Action Network or an experienced user, come learn how Action Network makes advanced email targeting easier and faster, so you can run a more effective online organizing program. Learn how to create action pages and use our email targeting, report targeting, and query tools to reach any segment of your email list, as well as A/B testing made simple. There will also be time for Q&A, so if you have questions about specific features The Action Network offers, please bring them with you!
Trainer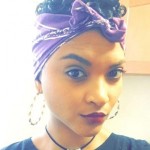 Misha Cornelius is a communications strategist and digital campaign organizer from Oakland, California. Before becoming the Partnerships Manager for Action Network, Misha worked as the lead communications coordinator for the Black Organizing Project (BOP)- a grassroots racial and economic justice organization in her hometown. During that time, Misha led the communications and digital work for BOP's police accountability campaign and other programs. Misha has also worked as a communications strategy consultant to non-profits like the East Oakland Building Healthy Communities Initiative and ArtSpark. Misha is currently based in Washington, D.C.
Other sessions: Action Network 101: a training for digital organizers (sponsored training)