Galvanizing the Forces: Moving Forward in the Disability and LGBT Rights Movements
Session Type(s): Panel
Starts: Thursday, Jul. 14 10:00 AM (Eastern)
Ends: Thursday, Jul. 14 11:15 AM (Eastern)
Want to learn how the LGBT and disability communities have been intertwined for years as they have helped each other achieve rights? Want to learn how to be an educated and effective ally with the disability and LGBT movements? Want to learn how to make lasting social change? If so, this panel is for you. Led by the first lesbian Commissioner of the Equal Employment Opportunity Commission, this panel of change agents from both communities will talk about stopping discrimination against people with disabilities and LGBT people – for real.
Moderator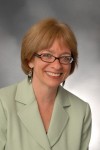 Chai Feldblum is the first openly lesbian Commissioner of the Equal Employment Opportunity Commission (EEOC), the federal agency responsible for enforcing our nation's employment civil rights laws. She identifies as a person with the hidden disability of anxiety disorder. Feldblum was a law professor at Georgetown Law for almost twenty years, representing clients in Congress and before agencies and teaching civil rights law. She was the lead drafter and negotiator of the Americans with Disabilities Act of 1990, as well as the ADA Amendments Act of 2008. She has worked to advance LGBT rights over the past two decades, including as one of the original drafters of the Employment Nondiscrimination Act.
Panelists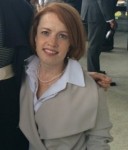 Rebecca Cokley joined the Ford Foundation in January of 2021 as the first U.S. Program Officer to oversee a Disability Rights Portfolio. Prior to joining Ford, she served as the co-founder and Director of the Disability Justice Initiative at the Center for American Progress where she worked with 12 different Democratic presidential candidates to develop their disability policy platforms. She implemented campaigns to save the Americans with Disabilities Act, Medicaid, and SNAP and pushed back against work requirements, the public charge, and Trump's Supreme Court nominations. At the National Council on Disability she restored NCD's agency's reputation as the civil rights voice for the disability community and managed projects on police violence, campus sexual assault, and the civil rights of disabled parents. In the Obama Administration she served at the U.S. Department of Education and the U.S. Department of Health and Human Services. And she had the pleasure of serving at the White House as Director of Priority Placement for Diversity in the first term. Every role she's served in has centered on bringing the disability community to the table on progressive issues and helping the progressive community come to the table on disability priorities. In 2020 she was awarded the Richman Distinguished Fellow in Public Life for Brandeis University. Rebecca has spoken at Netroots Nation, New York City Comic-Con, Yale University, the Women's March National Conference and given a TedX talk. Rebecca has published with The Body Is Not An Apology, Rewire, CNN, Refinery 29, and been a guest on MSNBC and Last Week Tonight with John Oliver. She was a Karl Pister Scholar at the University of California, Santa Cruz where she graduated with a B.A. in Politics. She is the proud spouse of Patrick, mother of 3, and is working on her first book.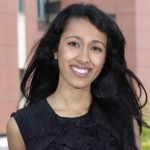 Anupa Iyer, Esq., is an attorney and advocate for people with psychiatric disabilities. Anupa's passion for disability advocacy stems from her personal experience with mental illness and psychiatric institutionalization. Anupa leverages the power of public speaking, and sharing her personal narrative, to shatter stigma around mental illness. Anupa has been recognized for her disability advocacy work by the U.S. Department Labor Office of Disability Employment Policy; the American Association for People with Disabilities. In 2013, Anupa was a honored as a "White House Champions of Change" for embodying the spirit of the Americans with Disabilities Act (ADA).
Anupa holds a J.D. from Seattle University School of Law and a B.A. in Political Science from the University of California Los Angeles. She currently works as a Policy Advisor at the U.S. Equal Employment Opportunity Commission.
Shannon Price Minter is the Legal Director of the National Center for Lesbian Rights (NCLR), one of the nation's leading advocacy organizations for lesbian, gay, bisexual, and transgender people.
Shannon was lead counsel for same-sex couples in the landmark California marriage equality case which held that same-sex couples have the fundamental right to marry and that laws that discriminate based on sexual orientation are inherently discriminatory and subject to the highest level of constitutional scrutiny.
Shannon was also NCLR's lead attorney on Sharon Smith's groundbreaking wrongful death suit and has litigated many other impact cases in California and across the country.