Fuel the Revolution: The Closing Night Party
Session Type(s): Special Event
Starts: Saturday, Jul. 16 10:00 PM (Eastern)
Ends: Sunday, Jul. 17 3:00 AM (Eastern)
We know #NN16 will inspire you to head home and change the world. But before you go, come party one last time with us! Enjoy live music, cold drinks, warm hugs and more with new friends and old at our closing night party featuring Bell's Roar, Ryan Harvey and Son of Nun. The party is at 400 Washington. Special thanks to Firebrand Records. Sponsored by Amnesty International.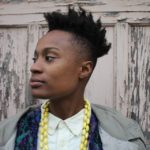 Bell's Roar began with just a guitar and a voice. Over the years Sean Desiree has transformed her solo project by fully taking advantage of her skills as a drummer, bassists and ultimately a producer. Her approach to music is DIY not because of its ecstatic, but because it's how she keeps her voice ever-present. The music is rooted in a melodic feel, but the beats transform it into energetic and dynamic electronic compositions.
With t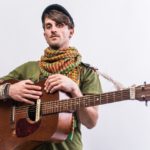 he unplugged story-telling of traditional American folk music and the compassionate alarm of early political punk, Ryan Harvey is situated between the streets, the barricades, the radical bookstores and cafes, and the DIY basement show. Organizing with those involved with direct action on the ground, Ryan recently spent time in Lesvos, Greece carrying out refugee search, rescue and relief. In June 2015, Harvey launched Firebrand Records with Tom Morello to build a platform for radical political artists globally.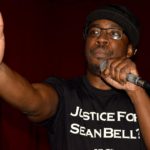 Son of Nun doesn't just entertain, he empowers. His lyrics are rooted in the movements he's fought with; he's at the meeting, the protest, the action, and the mic. S.O.N. has rocked shows with Dead Prez, Immortal Technique, The Coup, Tom Morello, and Rage Against the Machine. He's shared the stage w/ activists like exonerated former death row inmates Shujaa Graham and Darby Tillis, Black Lives Matter student leader Makayla Gilliam-Price, and the late great historian Howard Zinn. As an activist and organizer, he has rolled with student leaders of the Baltimore Algebra Project, the United Workers, the Right to Housing Alliance in Baltimore, among others.