From Selma to Ferguson: Voting Rights in the Digital Age
Session Type(s): Panel
Starts: Friday, Jul. 15 2:00 PM (Eastern)
Ends: Friday, Jul. 15 3:15 PM (Eastern)
More than 50 years have elapsed since the passage of the Voting Rights Act, and communities of color are still fighting for their right to vote. This panel looks at how the SCOTUS decision in Shelby County v. Holder opened the floodgates for discriminatory voter suppression laws nationwide, what's being done to fight back, and what it means to fight for voting rights in the age of #BlackLivesMatter. Leaders from the movement to #RestoreTheVRA will discuss both defensive strategies that protect voters and offensive strategies that seek to secure the right to vote and increase voter turnout. The panel will also focus on strategic communications and how to push back against harmful narratives that support voter suppression.
Moderator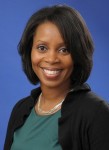 Jennifer R. Farmer, a leading professional in communications strategy, has made her mark in social justice movements for close to 12 years. Joining the national racial justice organization Advancement Project in 2012, Farmer serves as managing director for communications. In this role, Farmer manages the organizational brand; implements the strategic communications plan; serves as a strategic communications advisor and recruits and manages traditional communications and digital media staffers.
Her sharp understanding of the intersection of policy, advocacy and communications has helped establish Advancement Project and partners as leading voices in the fight for a more just democracy. Additionally, she is proud to serve on the national advisory board for the National Center for State Courts' initiative to promote racial and ethnic fairness in the courts. She is the author of the forthcoming book, A Media Marvel: Public Relations on a Budget.
Panelists
Movement lawyer. Columbia Law grad.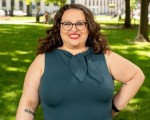 Chris joined BISC as Executive Director in June 2018, bringing with her over 15 years of experience in advocacy, fostering collaboration, movement building, and leading large-scale programs. Chris has devoted her career to racial and social justice and is deeply committed to ensuring our democracy actually serves the people.
She is focused on innovative and collaborative progressive ballot strategies, strengthening and cultivating new partnerships, storytelling, and supporting current and future movement leaders.
Chris was born in Venezuela, raised in Texas, and lives in Washington, D.C. with her amazing daughter and their dog. Chris loves photographing our nation's capital and whipping up delicious treats in the kitchen.