Flip the Script: More Money, More Power
Session Type(s): Training
Training Tag(s): Grassroots Organizing/Campaigns
Starts: Thursday, Jul. 14 3:30 PM (Eastern)
Ends: Thursday, Jul. 14 4:45 PM (Eastern)
You're an organizer, a policy advocate, a culture-shifter. You make change happen. Yet far too often, you or your allies struggle to keep the lights on, buy supplies and get paid. We all know this work takes money. Yet far too many funders are stuck in outdated modes of philanthropy—from misinformed reluctance to fund social justice to outdated ideas of what it means to be a good funding partner. In this training, we'll debunk all those grantmaking excuses about funding advocacy and organizing, give you tools to advocate for the concrete impact of your work, and share platforms to push back on that funder-grantee power dynamic, holding philanthropy accountable to live up to its potential.
This training is geared toward nonprofits, activists, community leaders and funders who want to see a philanthropic sector that is a stronger ally to movements for social justice. Attendees don't need to have advanced legal knowledge or an intimate understanding of philanthropy.
Trainers
Isaiah grew up in Jackson, Mississippi, where everything is deep-fried, including the politics. Isaiah served as Deputy Finance Director for the Musgrove for United States Senate Campaign, North and Central Regional Finance Director for the Alex Sink for Governor Campaign in Florida, and Finance Director and Counsel for the Bill Luckett for Governor Campaign and Progress for Mississippi PAC. While working in politics, Isaiah gained experience in fundraising and campaign finance. Today, Isaiah serves as Advocacy Programs Counsel at the Alliance for Justice. At AFJ, Isaiah uses his campaign experience and his legal education to help nonprofit organizations effectively use the power of advocacy. Advocacy law is the perfect fit for him because he is deeply passionate about fighting for justice and helping nonprofit groups around the country find their voice.
Other sessions: 6 Legal Rules for Online Advocacy that Everyone Needs to Know in an Election Year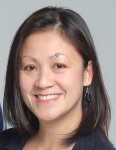 Yna brings with her over 15 years of experience in the nonprofit and public sectors. Prior to joining NCRP in 2006, she served as associate director of communications for the international security think tank Henry L. Stimson Center, which she initially joined in 2004 as program coordinator of the Security for A New Century project. Yna also was a program associate for the International START Secretariat, a nonprofit focused on assisting developing country scientists conduct research on global environmental change, where she was responsible for managing grants and projects. She served as a desk officer for ASEAN Affairs at the Philippine Department of Foreign Affairs in Manila.
Yna holds an M.A. in Technology and International Public Policy from the University of Denver and a B.A. in Social Sciences from the Ateneo de Manila University in the Philippines.
Bookmark