Fear Trumping Reason: Reclaiming America's Brain from Right-Wing Media Manipulators [Voter Pick]
Session Type(s): Panel
Starts: Thursday, Jul. 14 11:30 AM (Eastern)
Ends: Thursday, Jul. 14 12:45 PM (Eastern)
In order to break the toxic grip that Fox and other right-wing outlets hold over so many of our fellow Americans, progressives need to have a deeper understanding of how right-wing media manipulators work, what forces enable their continued success, and how to fight "The Fox Effect" where they are—be it at family dinner, at church, or on the doors during a field canvass. Attend this session and you'll leave with insights, tools, techniques, and motivation to help counter the misinformation and divisive influence of right-wing media in our relationships, politics, and culture.
Panelists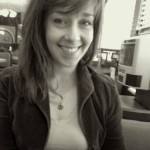 Co-Director of the HearYourselfThink Project. Springsteen fan. Cat Mom.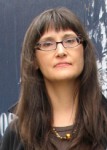 Jen Senko is an award-winning documentary filmmaker based in New York City. Her first documentary, "Road Map Warrior Women", won recognition with several festival awards. Her most recent film, co-directed with Fiore DeRosa, "The Vanishing City", exposes the policies and economic philosophy that has made New York a city for the rich. Narrated by Kathryn Erbe (of "Law and Order"), "The Vanishing City" has garnered festival awards such as Best Feature Documentary in the Williamsburg International Film Festival, Best Short Documentary in the Harlem International Film Festival, and Honorable Mention in the Los Angeles International Film Festival and sales world-wide, as well as screening at The Film Forum and The Anthology in New York. In addition, Senko has also produced and cast numerous independent narrative shorts.
Other sessions: Screening: The Brainwashing of My Dad