Changing the Face of Criminal Justice: Why Women of Color are Crucial to Criminal Justice Reform [Voter Pick]
Session Type(s): Panel
Starts: Friday, Jul. 15 10:00 AM (Eastern)
Ends: Friday, Jul. 15 11:15 AM (Eastern)
In 2015, a shocking report from the Reflective Democracy Campaign found that 79 percent of the 2,437 elected prosecutor positions in the U.S. are filled by white men, and only 1 percent by women of color. When it comes to sheriffs, women are only 1.3 percent of the 3,081 sheriffs in this country. From district attorneys to sheriffs to elected judges and attorneys general, it is our duty to elect representatives who reflect the diversity of our communities to ensure a truly just application of the law. This panel will discuss and share strategies and approaches to recruiting women—specifically women of color—to run for elected law enforcement offices in order to dismantle racist structures within our judicial system and police departments.
Moderator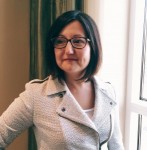 Brenda directs the Reflective Democracy Campaign, which works to increase the power of women and people of color in public life and to build a system of elected leadership that truly reflects the American people. The campaign conducts groundbreaking research, engages the public in crucial dialogue, and makes catalytic investments in leaders and organizations working towards a Reflective Democracy.
Previously Brenda was an organizer and campaign strategist in the labor movement, most recently as the Special Assistant to the President of UNITE HERE, the union of hospitality workers in the US and Canada. She holds a Ph.D in American Studies and is a visiting faculty member at Brown University and the Wesleyan Center for Prison Education.
Panelists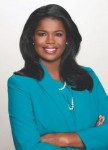 Kim Foxx is an accomplished leader, prosecutor, and advocate for children and families in Cook County. She is running to become Cook County State's Attorney to continue that work, and to restore public faith in a criminal justice system that has failed so many families. Born to a teenage mother who struggled to make ends meet, and raised on Chicago's Near North Side by her mother and grandmother, Kim's life experience has given her a deep understanding of the impact of crime, violence and poverty on our communities. She began her career as a guardian ad litem with the Cook County Public Guardian's Office and then became an Assistant State's Attorney for Cook County, where she served for 12 years. Kim served as Chief of Staff for Cook County Board President Toni Preckwinkle where she was the lead architect of the criminal justice reform agenda.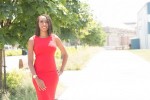 A'shanti F. Gholar serves as Emerge America's political director, focusing on strengthening national partnerships and working closely with state affiliates to strategically recruit for key seats, as well as directing the organization's overall political strategy. For 15 years, A'shanti has been a grassroots organizer and activist for women, communities of color, and progressive
causes. Prior to coming to Emerge America, A'shanti served as the National Deputy Director of Community Engagement and Director of African American Engagement for the Democratic National Committee.
A native Nevadan, A'shanti holds a Bachelor's Degree in Political Science and a Master's of Science Degree in Industrial and Organizational Psychology with an emphasis on leadership development and women in leadership. A'shanti was named a political influencer by CQ Roll Call Magazine, designated a top woman of color in policy by Walker's Legacy, and called a
"Changemaker" by African American Women in Business Careers. In addition to her role at Emerge America, serves as an Advisory Board Member for First Ask, an Expert Advisor for Forward Majority Action, as a Senior Advisor for the New Leaders Council Millennial Policy Initiative on Gender and Equity, and a Sisters on the Planet Ambassador for OxFam America. She is also the founder of The Brown Girls Guide to Politics.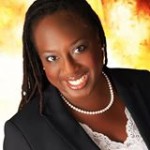 A New York native, Melba Pearson has called Miami home for close to 20 years. Ms. Pearson has been an Assistant State Attorney in Miami-Dade County for 15 years. Her assignments included the homicides and violent crimes in the Domestic Crimes Unit, and the re-launch of the Community Prosecution Unit, whose goal is partnering with the community to find creative solutions to prevent crime and provide outreach. Presently she is Assistant Chief – Career Criminal/Robbery Unit. She is a frequent guest lecturer on a wide array of criminal justice concerns. Ms. Pearson also lectures nationwide to prosecutors, serves as adjunct faculty for University of Phoenix and Bryant & Stratton College, is a contributing writer to several publications, and has been a guest on national media regarding legal trends. She has taken on a leadership roles in several organizations, serving as President of the National Black Prosecutors Association from 2014 – 2016.