Black Women and Storytelling: How Centering Black Women's Experiences Can Move Policy and Shape Culture [Voter Pick]
Session Type(s): Panel
Starts: Thursday, Jul. 14 11:30 AM (Eastern)
Ends: Thursday, Jul. 14 12:45 PM (Eastern)
Storytelling is one of the most sought-after ways to change cultural and political landscapes; however, sometimes the ways in which stories are collected, shared, and used can replicate the same systems of oppression we seek to disrupt. How can centering Black women's expertise in storytelling and story sharing move policy and culture? Participants will leave this session with an understanding on how to approach, respect, and uplift the expertise of Black women story tellers.
Moderator
Quita Tinsley is a self-described "city femme with small town roots." She is a Black, queer feminist that writes, organizes, and overall is working to build sustainable change in the South. As a femme, feminist, and queer Black woman, it is through her lived experiences and complex identities that Quita has come to believe in the power of storytelling and the validation of lived experiences. Through her work with Echoing Ida, she hopes to continue fighting oppression and uplifting the voices of silenced and marginalized young queer and trans folks.
Panelists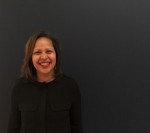 Jessica Byrd is a political strategist focused on recruiting and electing people of color and working with people of color centered and led organizations on strategic political programming and self-sustainability. Prior, she spent four years at EMILY's List where she coordinated the national training program and worked with hundreds of new and seasoned candidates in the state/local program. Jessica designed and executed the first-ever homegrown candidate recruitment program in the history of the thirty year organization that utilized community coalitions to recruit non-traditional candidates.
She has spent the last decade creating new pathways for activists and elected leaders to create change. Most recently, Jessica was named the January 2015 Woman to Watch by Essence Magazine and "12 New Faces of Black Leadership" by Time Magazine. Some of her personal interests include non-airport traveling, mentorship, Black feminism, and anything with guacamole on it.
Other sessions: #BlackWomenLead: The Role and Importance of Black Women Organizers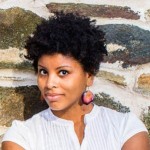 Regina Mahone is a managing editor at Rewire, an online publication providing evidence-based news, analysis, commentary, and investigative reporting on reproductive and sexual health and justice, including the effects of race, class, and poverty on access to care, health outcomes, and reproductive choices. You can follow her on Twitter at @byreginamahone, or send her pitches at mahone.regina@rewire.news