Best Practices in Digital Analytics: Using Website and Social Media Testing to Optimize for Virality
Session Type(s): Training
Training Tag(s): Advanced Online Organizing
Starts: Thursday, Jul. 14 10:00 AM (Eastern)
Ends: Thursday, Jul. 14 11:15 AM (Eastern)
In recent years, using A/B testing to drive more actions from email campaigns has become a common best practice among digital campaigners. But most people haven't yet cracked the nut on how to use A/B testing to increase a campaign's virality and reach a wider audience beyond their existing email list. In this training, we'll explain what virality actually is, show you how you can use website and social media A/B testing to increase it and go over real examples of how organizations have done this. We'll conclude with an exercise where you'll have a chance to optimize your own simulated campaign and make it go viral.
Attendees should have some experience with digital campaigning and should be familiar with the concept of A/B testing.
Trainers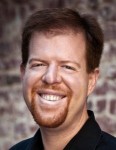 Jim Pugh is the founder and CEO of ShareProgress, a social-good startup that's helping progressive organizations use the power of data and technology to grow their base and win their campaigns. He is a co-founder of the Universal Income Project, and previously served as the Director of Analytics and Development for President Obama's Organizing for America (OFA) and the Democratic National Committee. Jim has a Ph.D. in distributed robotics from the Swiss Federal Institute of Technology in Lausanne, Switzerland.