To Change Everything, It Takes Everyone: Lessons from the People's Climate March
Session Type(s): Panel
Starts: Saturday, Jul. 18 4:30 PM (Eastern)
Ends: Saturday, Jul. 18 5:45 PM (Eastern)
The People's Climate March on September 21, 2014, was the largest and most diverse climate march in history. More than 400,000 people took to the streets of New York City for the mobilization, representing social justice, labor, environmental, youth, women's groups and more. The march generated thousands of media hits, built lasting strategic coalitions and increased the momentum for international climate action. This panel will go behind the scenes of the effort with some of the march's lead organizers to talk about lessons learned, next steps and how all of us in the progressive movement can get out of the conference halls and into the streets—bigger, louder and more effective than ever before.
Moderator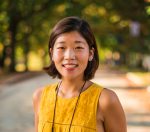 Yong Jung Cho is a co-founder of #AllofUs, a movement to fight for an America that truly stands with all its people. We pressure Democrats to fight for the things working people need to thrive, and support a new generation of leaders. During the 2016 presidential primary season, Yong Jung was the campaign coordinator for 350.org. She trained hundreds of persistent volunteers to confront Republican candidates on their climate denial and fossil fuel agenda, and got Hillary Clinton on record to oppose the Keystone XL pipeline, and oppose fossil fuel extraction on public lands. Fusion.net featured her as one of the 30 women changing the 2016 election. At 350.org, she also coordinated student leadership development programs and organized the 50,000 person youth and student contingent for People's Climate March in 2014.
Panelists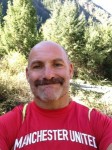 Paul Getsos works to expand participation by everyday people in the decisions impacting their lives and their communities. Over the past four years, he has worked at the intersection of the new vibrant social movement formations addressing racial and economic inequality. He served as the National Coordinator of the People's Climate March, and is continuing in that role to build a national multi-sector movement working on climate change. The co-author of an award winning and widely used book, Tools for Radical Democracy, Paul's work has expanded participation by everyday people in a variety of forums. He has innovated new tools drawing from the rich history of efforts to address inequality through greater civic participation, civil rights organizing and community building techniques developed in the United States and abroad, as well as his own experience in electoral, movement building and organization building arena's.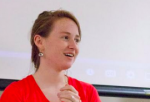 Deirdre was a regional student organizer for the People's Climate March, and worked to bring hundreds of students to New York for the largest ever mobilization calling for action on climate. She now works as the DC Actions Organizer for 350.org, supporting various actions in DC and North America.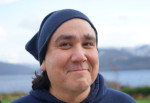 Clayton Thomas-Müller is a Cree activist and writer, a member of the Treaty #6 based Mathias Colomb Cree Nation, aka Pukatawagan, located in Northern Manitoba, Canada. He has campaigned across Turtle Island organizing in hundreds of First Nations, Alaska Native, and Native American communities in support of grassroots Indigenous Peoples to defend against the encroachment of the fossil fuel industry, including a special focus on the pipelines, refineries, and extraction associated with the Canadian tar sands. His memoir, Life in the City of Dirty Water published in 2021, shares its name with a short documentary film by Thomas-Müller and Spencer Mann. The book was selected for the 2022 edition of Canada Reads.