This is What Happens in a Congressional Office When You Write Your Rep
Session Type(s): Training
Training Tag(s): Advanced Online Organizing
Starts: Friday, Jul. 17 4:45 PM (Eastern)
Ends: Friday, Jul. 17 6:00 PM (Eastern)
Former and current Congressional staffers give an inside look at how Congressional offices receive, process and respond to emails and constituent mail, plus share advice about effective online advocacy.
Trainers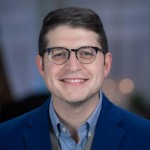 Yuri Beckelman currently serves as the Deputy Chief of Staff and Legislative Director for Congressman Mark Takano of California and has worked in Congress for nearly 8 years. Born and raised in San Francisco, California, his first stint on Capitol Hill was as a Staff Assistant to then Speaker of the House Nancy Pelosi, his hometown Congresswoman.
Yuri also has experience working in labor and campaigns, having spent the 2012 election cycle working for the AFL-CIO in Pennsylvania on a project to prevent Voter ID laws from being enacted, and in 2008 he served as the Field Director for Congressman Frank Kratovil.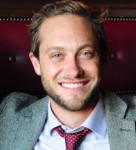 Travis Moore is the Founder and Executive Director of Tech Congress, an organization dedicated to building technological capacity in the Legislative Branch.
Travis spent six years on Capitol Hill, working as the Legislative Director for Rep. Henry A. Waxman.