The Progressive, Grassroots Christian Movement You Never Knew You Needed to Organize
Session Type(s): Panel
Starts: Thursday, Jul. 16 6:45 PM (Eastern)
Ends: Thursday, Jul. 16 8:00 PM (Eastern)
This panel will unite faith-based organizers and strategists from various movements including the National Moral Monday/Forward Together Movement and the Sanctuary Movement on the US/Mexico Border. We'll explore how progressive Christians are expressing their faith by becoming skilled organizers in multi-sectional and intersectional movements for justice. Faith-based movements have much to learn from broader movements for justice and vice versa. We are bringing faith communities around the nation into coalition with broader efforts for change. We are a collaborative and willing demographic that is being mobilized at the grassroots level. We are training trainers, joining coalitions, doing anti-racist work and defending the rights of our LGBTQ folks. This is not your grandmother's church or rent-a-pastor agency of the past. This is the church you never knew you needed to organize.
Moderator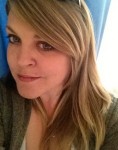 Holly Roach is a cultural organizer with her activist roots in numerous social justice movements including the struggles for Leonard Peltier, Mumia Abu-Jamal, Big Mountain, AZ, racial justice and the Global Justice movement. Holly has a bachelors degree in art and social change and graduating from the inaugural class of Richard Rohr's Living School for Action and Contemplation this fall. She is board president and lead organizer at Transform Network and an organizer for the Faith-Rooted Organizing Un-Network and mentored by Rev. Alexia Salvatierra. Holly is a practicing writer and contemplative and a devoted mother of over 200 pounds of numerous dogs.
Panelists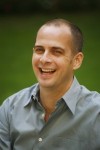 148 words: Macky Alston is Vice President for Strategy, Engagement and Media at Auburn Seminary, where he equips faith leaders to stand for justice through the media. Alston founded Auburn Media in 2002 and since then has media trained over 5000 faith leaders, including many of today's most influential religious leaders. Alston is an award-winning documentary filmmaker, whose films include Love Free or Die (PBS); Hard Road Home (PBS), The Killer Within (Discovery), Questioning Faith (HBO), and Family Name (PBS). He has won at Sundance twice and appeared widely in the press, including The Oprah Winfrey Show, The Today Show and The New York Times. A graduate of Union Theological Seminary, he comes from a long line of ministers in the American South and grew up exposed to the power of religion, politics and the media, as charismatic leaders on the Left and Right shaped history for generations to come.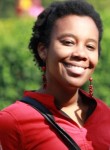 Named one of 15 Faith Leaders to Watch in 2015, Rev. Jennifer Bailey is an ordained minister, community organizer, and emerging national leader in multi-faith movement for justice. As Founder and Executive Director of the Faith Matters Network (FMN), Jennifer believes that people of faith can be game changers in the fight to build a more justice, compassionate, and peaceful world. She comes to this work with nearly a decade of experience combatting intergenerational poverty in her hometown of Chicago, and her adopted home, Nashville, Tennessee.
Jennifer is currently a Nathan Cummings Foundation Fellow, an elite cohort of innovative leaders combatting issues of economic and social inequality with outside-the-box thinking.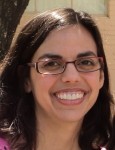 The Reverend Ailsa Guardiola González serves as the pastor of First Christian Church (Disciples of Christ) in Tucson, Arizona. She has a passion for social justice and creating paths of wholeness for individuals and communities. Prior to moving to Arizona with her husband and daughter, she served churches in North Carolina and Georgia. She has also served as a missionary in Honduras and El Salvador, working with marginalized communities in urban and rural settings.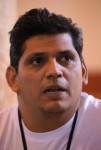 Daniel Neyoy Ruiz entered sanctuary on May 13, 2014, becoming the first person to enter sanctuary during the most recent phase of the sanctuary movement. He came to the US 14 years ago with his wife Karla and quickly became a valuable member of the Tucson community as a part of the work force and as a leader in his church. He and his wife have a son, Carlos who is 14 years old. In 2011, Daniel was driving to work and was pulled over by the Department of Public Safety because his car was emitting to much exhaust and although he was never cited, Border Patrol was called and he was detained for one month and placed in removal proceedings. On May 13th he entered sanctuary at Southside Presbyterian Church, which was the birth place of the Sanctuary Movement of the 1980's. Daniel spent 28 days in sanctuary before being granted a stay. During that time he became a powerful voice advocating not only for his family but for all undocumented families and it was in part because of his leadership that the sanctuary movement was reborn.