State Immigration Fights: Defending Rights at the State Level
Session Type(s): Panel
Starts: Thursday, Jul. 16 5:15 PM (Eastern)
Ends: Thursday, Jul. 16 6:30 PM (Eastern)
While President Obama's administrative relief for millions of undocumented immigrants was a significant victory, many advocates continue to work toward long-term solutions to this country's flawed immigration system. This fight is especially intense at the state and local levels. Advocates and organizers in some of the toughest states for immigrant rights are busy defending measures from driver licenses to tuition equity while pushing back against anti-immigrant measures. This panel will discuss the current state of play in state and local fights and what is being done to diminish the influence of organized networks of anti-immigrant activists and strategists.
Moderator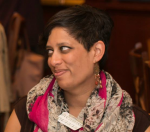 Anu hails from Southern California, and is looking forward to returning to her home state one day. She has her Masters in Social Welfare from UC Berkeley, and worked as a child protective services social worker for a few years before joining President Obama's campaign in 2008. She has spent the past four years working on immigration policy and is currently working to counter the organized anti-immigrant movement. Follow the work of Center for NEw Community at www.twitter.com/imagine2050.
Panelists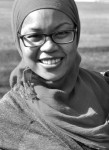 Kalia Abiade is the Advocacy Director at the Center for New Community, a national research and advocacy organization based in Chicago. There, she spearheads efforts equip and mobilize grassroots organizations and national coalitions to challenge organized nativism and racism in public discourse and policy. She brings to this work more than a decade of journalism experience and is the managing editor of CNC's blog, Imagine2050.org (Twitter: @imagine2050).
Other sessions: Arab, Middle-Eastern, Muslim, and South Asian Caucus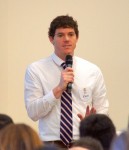 Eben Cathey is the Advocacy Manager at TIRRC, the Tennessee Immigrant and Refugee Rights Coalition. From Smyrna, Tennessee, Eben directs TIRRC's strategic communications and Welcoming Tennessee program, which works to improve how immigration issues are portrayed in the media, strengthens relationships between immigrant and receiving communities, and promotes policies that facilitate integration.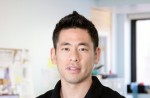 Steve Choi, Esq. is the Executive Director of the New York Immigration Coalition, an umbrella advocacy and policy coalition of nearly 200 member groups representing New York State's immigrant communities. From 2009 to 2013, Mr. Choi was the Executive Director of the MinKwon Center for Community Action, which organizes, advocates for, educates and serves Korean and Asian community members in New York. Prior to that, Mr. Choi was a Staff Attorney and the founding Director of the Korean Workers Project at the Asian American Legal Defense & Education Fund, the only project on the East Coast focused on providing free legal services to low-wage Korean immigrants.
Mr. Choi received a J.D. from Harvard Law School, a M.A. from the University of Hawai'i, and a B.A. from Stanford University in History with Honors.