Start-up Bootcamp: How to Get Your Big Idea Funded
Session Type(s): Training
Starts: Friday, Jul. 17 7:30 PM (Eastern)
Ends: Friday, Jul. 17 8:45 PM (Eastern)
Have a world-changing idea but need a bit of funding to get it off the ground? This session is for you. In this training, we will take you behind the curtain and shed light on what investors look for in entrepreneurs. We will use these practical lessons to help you develop the right proof points and hone your pitch. We will also discuss how to find and reach the right investors. The training will include a short presentation and lots of time for practice and questions.
Trainer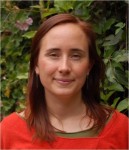 Julie Menter is the Manager of Investor Relations for New Media Ventures, a national network of early stage investors supporting startups that create progressive political change.
Throughout her career, Julie has searched for opportunities to make a positive impact on the world around her. As a strategy consultant, first with the Boston Consulting Group and then with Blu Skye Sustainability Consulting, she has worked with large companies and non-profit organizations to redefine what good business means.
Julie is also a co-founder of the GreenerMind Summit: a 3-day retreat for change makers in the San Francisco Bay Area. She is originally from France where she received her MBA.
Other sessions: Out-innovating Silicon Valley: How Nonprofits and B-corps are Using Innovative Business Models to Keep Progressive Technology Progressive