Screening and Q&A: "Radical Grace"
Starts: Saturday, Jul. 18 4:30 PM (Eastern)
Ends: Saturday, Jul. 18 7:00 PM (Eastern)
"Radical Grace" follows three fearless nuns who risk their place in the Catholic Church to follow a higher calling: social justice. Follow Sisters Jean, Chris, and Simone (leader of the Nuns on the Bus) as they fight for women's equality within the Church and move progressive change, on issues from healthcare reform to economic justice, forward across the nation. After the screening, join the film's director Rebecca Parrish and NETWORK Campaigns & Organizing Specialist Ashley Wilson to discuss strategies and tactics for using the film for progressive movements and organization building.
Panelists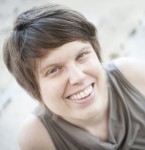 Rebecca Parrish is a documentary director, cinematographer and editor. Her film Radical Grace recently premiered in summer 2015 garnering audience awards (Hot Docs Audience Favorite and AFI Docs Best of Fest). RogerEbert.com called the film "an exhilarating portrait of the 'Nuns on the Bus' that easily ranks among the year's best films," writing "Radical Grace moved me to tears with its portrayal of good people putting their beliefs into action in ways that transcend all ideological boundaries."
Rebecca makes impact videos for nonprofit organizations through her company, Interchange Productions. In 2012 she produced and directed the interactive web documentary and engagement campaign, Protect Our Defenders, telling the stories of military sexual assault survivors as part of an advocacy campaign to reform the military justice system. The project won the YouTube DoGooder nonprofit video award and the Salsa Labs 2012 Hot Tamale Award for outstanding campaign organizing.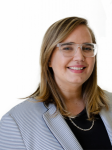 Ashley Wilson is the incoming Director of Communications & Strategy at Catholics for Choice.
Ashley has a decade of experience organizing people of faith on issue campaigns related to tax justice, health care, ending endless war, and more. Before joining Catholics for Choice, Ashley was the Grasstops Advocacy Manager at the Friends Committee on National Legislation (Quakers) and the Communications Manager for NETWORK Lobby for Catholic Social Justice. She has traveled around the country with a pack of nuns as an organizer of five of NETWORK's signature "Nuns on the Bus" trips.