Raising a Ruckus: Rural Organizing for Progressive Change
Session Type(s): Panel
Starts: Friday, Jul. 17 4:45 PM (Eastern)
Ends: Friday, Jul. 17 6:00 PM (Eastern)
Rural communities are more queer, more black, more brown and more progressive than y'all might think. Yet much of the progressive movement's organizing infrastructure leaves these vulnerable communities alone to face attacks from conservative extremists. Grounded in an intersectional strategy that elevates creating community and reclaiming spaces, queer folks and people of color are finding ways to build power in rural areas despite limited support or attention. Allowing progressive momentum to start and stop at interstate highways means millions of people will miss out on advances in LGBTQ equality, immigration reform and community policing. This panel will explore what progressive change looks like in rural communities and how immigrant rights and LGBTQ equality activists are redefining what it means to be rural progressives.
Moderator
Panelists
Born in Lancaster county, Pennsylvania, my dad moved my mom, my sister and myself down to Bartow county, Georgia when I was only two years old. Growing up in the backwoods of northwest Georgia has shaped who I am. Country and redneck culture have informed my ideals of doing for others, and doing good work, however thankless.
After graduating from high school in 2011, I took a semester off and interned on the Buddy Roemer for President campaign in New Hampshire. It was an obvious moment, prior to being radicalized, when I both still believed in electoral politics, and when I appreciated Governor Roemer's economic, anti-Wall Street, stances.
I came back from New Hampshire and went right into my first semester at Georgia Highlands College.
[More to come]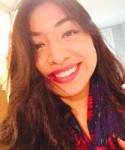 Aurea Martinez was born in Oaxaca, Mexico and immigrated with her mother to the United States in 1992. She attended the University of California Santa Barbara and earned her Bachelor's Degree in Sociology and Latin American studies. She started organizing in college to provide resources for undocumented students, to stop tuition increases and for the passage of the DREAM Act. In 2014, she was part of the inaugural Code for Progress Fellowship, where she learned coding and human centered design. Currently resides in Washington DC where she loves to eat and run, preferably not in that order.