Queer People of Color Caucus
Starts: Thursday, Jul. 16 4:00 PM (Eastern)
Ends: Thursday, Jul. 16 5:00 PM (Eastern)
This caucus is to provide a conversation space for folks who identify as Queer People of Color. We will network and create concrete campaigns around issues including: police brutality and militarization,immigration, and anti-racism work. Together we'll seek common ground as people of color in the LGBTQ struggle for equality while challenging the racism in our own communities as well.
This caucus has a facebook event, so join the conversation there before we get to Phoenix.
Moderators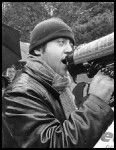 Eyad has been an activist since 2005 and credits his "political awakening" to the signing of the original Patriot Act. He is Palestinian, Syrian, American, Pansexual Queer. Eyad graduated from SUNY Albany where he majored in Political Science with a concentration in Global Politics. Prior to that, he acquired an Associates in Public Administration studies while pushing for Marriage Equality in New York at HVCC. He's a Co-founder and serves as Director of, Projects, Action, and Activism. In addition, he also conducts engagement and outreach for HI. He is also a community organizer for GetEQUAL, during the Occupy movements and currently countless other movements that cultivates intersectional and transformative work. He Co-Founded QPEN ( The Queer Palestinian Empowerment Network), a community organization/group that is dedicated to cultivating and empowering LGBTQ Palestinians in movement, in healing, and in leadership.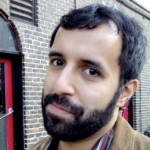 Daniel Villarreal has worked as an e-journalist for the last six years on such sites as MetroWeekly.com, DallasVoice.com, Queerty.com and Bilerico.com. He has also taught about blogging, media literacy and creative writing at Austin College and Get Equal's 3rd Annual Harvey Milk Day Conference.