Opening reception featuring the Chapin Sisters and Irene Diaz
Session Type(s): Special Event
Starts: Thursday, Jul. 16 8:00 PM (Eastern)
Ends: Thursday, Jul. 16 9:00 PM (Eastern)
Join up with friends new and old at our opening reception, courtesy of Revolution Messaging. Featuring renowned musicians Irene Diaz and The Chapin Sisters, both of these acts bring vocal strength and beauty to the opening reception stage. Light hors d'oeuvres to be provided.
Panelists

Abigail Chapin is a musician/artist/activist based in New York City
Other sessions: Women On The Musical Front-lines

Lily is a musician, writer, activist living in New York.
Other sessions: Women On The Musical Front-lines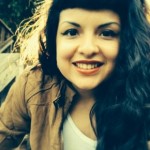 "The first time I heard it, Irene Diaz's voice stopped me cold: Her sheer power belies her compact stature, and her musical impact is simply immense. With her musical partner Carolyn Cardoza strumming away intently on ukulele, Diaz conjures a place where emotions run deep and beauty is unmistakable." – Felix Contreras, NPR
Other sessions: Women On The Musical Front-lines