No Jedi Mind Tricks Needed: Harnessing the Power of Narrative
Session Type(s): Training
Training Tag(s): Communications
Starts: Saturday, Jul. 18 11:30 AM (Eastern)
Ends: Saturday, Jul. 18 12:45 PM (Eastern)
Progressives too often lead campaign messages with facts, policy abstractions or the problem itself, losing the public's attention and failing to move anyone to action. The solution is to ground our campaign communications in the heroic stories of real people taking action to defend our shared values. We must begin engaging our base through storytelling if we want to change hearts and minds and increase civic participation. This training goes a couple steps beyond the "story of self, us, now" training that you may have received and explores how a collection of stories can create a lasting narrative and shape public opinions beyond one campaign.
Trainers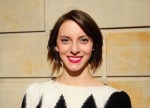 Marissa Luna is a New Media Specialist at Progress Michigan. She has worked in non-profit communications for 3 years. Throughout that time, she has trained individuals and organizations in everything from how to use social media to how to craft detailed narrative communications. Marissa is currently leading the effort to develop Michigan's first state-based progressive narrative, along with managing communications for a variety of coalitions working on issues including women's equality, environmental protections and climate change, expanding access to voting rights, and the state budget.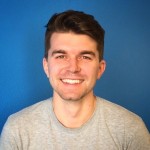 Spencer Olson is the director of Washington state's Communications Hub and Heroes' Narrative program. Spencer brings a rich background in grassroots organizing, community engagement, and political communications to his work developing and implementing story-based messaging for issue campaigns. As director of the Communications Hub, Spencer oversaw the research and development of the Heroes' Narrative's latest handbook and leads implementation of the narrative in the field.
Spencer has trained over 1,500 activists and elected leaders across Washington state, and has also provided narrative training and coaching for efforts in Michigan and Colorado. He has developed narrative campaigns for issues ranging from minimum wage, to climate change and democracy reform. In addition to successfully implementing the country's first state-based progressive narrative, Spencer has expanded the Communications Hub's capacity building mission, and provided direct staffing for community priority campaigns in Washington state.