Master Class: Facebook Ads
Session Type(s): Training
Training Tag(s): Master Class
Starts: Thursday, Jul. 16 1:30 PM (Eastern)
Ends: Thursday, Jul. 16 2:45 PM (Eastern)
The Master Class program is focused on the specific tools that organizers use every day, and helping intermediate users become efficient, effective power users. Feel free to bring tool-specific questions to the session.
You've boosted a post here or there, dabbled in the Ads Manager, maybe even taken a peek into Power Editor once or twice, but now you're looking to take your Facebook campaigns to the next level. Join Facebook Client Solutions Manager Chase Mohney to learn tips and tricks to help you streamline your campaigns and better achieve your organizational goals with Facebook advertising. Topics covered will include: Objective-based campaign structure, creative, and bidding; Facebook ad interfaces (Ads Manager and Power Editor); basics of Facebook ads reporting; and leveraging the Facebook Conversion Pixel.
Trainer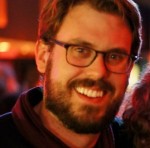 Chase Mohney is a Client Partner on Facebook's Government and Politics team. Chase focuses on helping partners in the political and advocacy space to better leverage Facebook's capabilities to achieve their goals. Prior to joining Facebook, Chase worked as a Senior Strategist at Trilogy Interactive, developing and implementing digital strategy with clients like Senators Barbara Boxer and Mark Udall, Governor Jay Inslee, Michelle Nunn, MoveOn, and Let's Go Oakland.