Living in a Militarized Zone
Session Type(s): Panel
Starts: Saturday, Jul. 18 4:30 PM (Eastern)
Ends: Saturday, Jul. 18 5:45 PM (Eastern)
This panel will provide an overview of life in the border regions, addressing three specific phenomena of life in a militarized zone: the criminalization of migrants through prosecution programs such as Operation Streamline, Border Patrol abuse and violence, and the disappearance and death of migrants attempting to cross the U.S. Mexico border. These three consequences of alleged "border security measures" reflect the normalization of anti-human policies and practices that increasingly move to the interior of the country. This panel will uncover the intersections of criminal law, the prison-industrial complex, the militarizing of our civilian police forces and the killing of brown bodies.
Moderator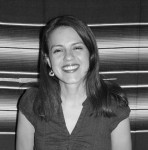 Amanda Garces currently volunteers with Coalición de Derechos Humanos in Tucson Arizona where she supports in a variety of ways including the design and implementation of workshops with the community, the strategic direction of the organization and the day-to-day shenanigans of the Missing Migrant Project and the Wage Theft Clinic.
Amanda began working in organizing and immigrant rights in New Jersey, where she lived for more than a decade after immigrating from Colombia, and where she organized day laborers against wage theft and for human rights.
Prior to becoming a mother and consultant in Tucson, Arizona, Amanda worked as the campaign coordinator for Enlace's Prison Divestment Campaign and spent six years with the Institute of Popular Education of Southern California (IDEPSCA) in Los Angeles as an organizer and administrator. At IDEPSCA, Amanda co-founded the Mobile Voices Project, or VozMob, a digital storytelling platform by and for immigrant and low-wage workers to create and disseminate stories about their lives and communities directly from cell phones. Mobile Voices was recipient of the United Nation's 2011 World Summit Award.
Panelists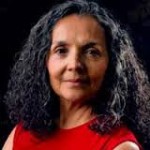 born and raised in Tucson, Arizona, is co-founder of the Coalición de Derechos Humanos and retired as the legal defender of Pima County, Arizona. in July, 2015 Ms. Garcia has been at the forefront of immigrant and refugee rights since 1976. As a lead speaker on behalf of Derechos Humanos, Ms. Garcia holds press conferences and interviews, hosts media crews, leads demonstrations, weekly vigils, symposiums, and marches to draw attention to the unjust policies and inhumane treatment of immigrants. She works to counter anti-immigrant hysteria and to change stereotypes and misinformation about immigrants. Ms. Garcia has received many awards for her work, including the 2006 National Human Rights Award from the Comisión Nacional de los Derechos Humanos de México.

Bob Libal is Executive Director of Grassroots Leadership. He has worked for more than a decade on issues of prison privatization, immigration detention, and criminal justice reform. Bob is author or co-author of many reports and articles for Grassroots Leadership including Operation Streamline: Costs and Consequences and The Dirty Thirty: Nothing to Celebrate About 30 Years of Corrections Corporation of America. He serves on the steering committee of the national Detention Watch Network.
Bob is regularly interviewed by national, regional, and local press on issues related to prison privatization, immigration detention, immigration enforcement policies, and the business of prisons. He has been interviewed for the New York Times, NPR, Business Week, Huffington Post, and numerous other local, state, and national media outlets.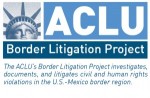 James Lyall – Staff Attorney, ACLU of Arizona's Border Litigation Project
Based in Tucson, James conducts litigation and advocacy related to civil and human rights abuse in the U.S.-Mexico border region, including violations arising from Border Patrol interior enforcement operations, detention conditions, and use of force. Prior to joining the ACLU in 2011, James was a Georgetown Law Fellow at the Esperanza Immigrant Rights Project in Los Angeles, where he provided pro bono legal representation to detained immigrants in removal proceedings, specializing in representation of unaccompanied immigrant children in state and federal court proceedings. He subsequently worked as a volunteer with Tucson-based No More Deaths, where he co-authored Culture of Cruelty, a report documenting widespread Border Patrol abuse along the US-Mexico border. A native of Massachusetts, James is a 2007 graduate of the Georgetown University Law Center, where he completed a certificate program in Refugees and Humanitarian Emergencies.