Lessons Learned: Scaling culture projects from grassroots to global using tech
Starts: Friday, Jul. 17 4:45 PM (Eastern)
Ends: Friday, Jul. 17 6:00 PM (Eastern)
Do you have dreams of reaching folks on a pop-culture level with your talent or want to bring together artists to move a message forward?  We've pulled together a dynamic panel featuring voices from Burning Man, the United States Department of Arts and Culture, People for Bernie, and more who can discuss what lessons this panel has learned about growing culture projects from grassroots to global, both online and off.
Moderator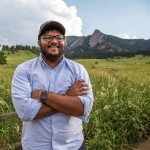 Yash Mori's expertise is in how to get media made, published, and promoted widely in a timely way. Much of his work for different campaigns has gone viral, something tons of organizations are hot on figuring out. Over the years he has honed his skill-set to be far more than just photos and videos for movements and campaigns, yash has dedicated his life to be in service of those around him. He is a seasoned organizer whose body of work is been focused on uplifting the passionate and inspiring stories of leaders. Yash Mori has worked with organizations for the likes of Hillary For America, People's Climate March, Democratic Governors Association, Latino Victory Fund, Wnited We Dream, Unite Here!, Netroots Nation, and more.
Panelists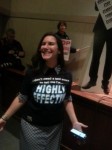 National Digital Organizer with The People for Bernie
BAT organizer
NYSUT LGBTQ Task Force
NYSYD LGBTQ Caucus Chair and member of the Executive Board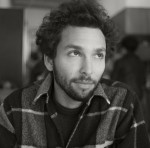 Chief Instigator of the U.S. Department of Arts and Culture (USDAC), Adam is a "projectician" with a passion for cultural exchange and creative hootenanny, He has worked with numerous organizations at the intersection of arts, education, and social change—Ashoka, Bowery Arts + Science, The Future Project, among others—and traveled the world as a performer, musician, and researcher of intercultural barter. Adam was a Fulbright scholar in Colombia and is an Artist in Residence with the Hemispheric Institute of Performance and Politics at NYU.
Bear's audacious nature throughout his career has helped him build an extensive network of founders, funders, and luminaries in countless mission-driven enterprises globally. As Social Alchemist of Burning Man, Bear has represented the organization on six continents, fostering the development of creative ecosystems. He is co-founder of Organizer.com, an industry leader in political organizing technology and Music for Democracy, a PAC supporting progressive causes. Bear has raised over $25 million in funding and advises a range of startups and campaigns.