Just in Time! Worker Organizing and the Fight for Fair Scheduling
Session Type(s): Panel
Starts: Thursday, Jul. 16 6:45 PM (Eastern)
Ends: Thursday, Jul. 16 8:00 PM (Eastern)
We all deserve a fair workweek. Yet unpredictable schedules and inadequate hours are forcing millions of American families to live on the brink. However, a burgeoning national movement of hourly workers is fighting back against unfair "just-in-time scheduling" practices—and winning. Join this discussion of groundbreaking yet commonsense employment policies that promote control over our personal lives and economic security for working families. As legislation that restores sanity to America's workweek takes off in states across the country, we'll explore this emerging movement and how one campaign in San Francisco already has changed the lives of more than 40,000 service workers. Hear from Walmart and other retail employees who are winning access to more predictable schedules. We'll also weigh the challenges related to solving unfair scheduling, including how to increase workers' ability to organize and bargain collectively.
Moderator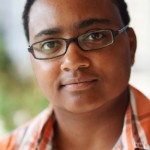 Erica Smiley is the director of campaigns for Jobs With Justice. She sits on the board of the Highlander Research and Education Center and the editorial board of the online publication Organizing Upgrade. In the past, she has organized with community groups such as Progressive Maryland, the Tenants and Workers Support Committee (now Tenants and Workers United) in Virginia, and SEIU Local 500. She was national field director of Choice USA, a pro-choice organization focusing primarily on youth access to reproductive health care. And she previously held the position of senior field organizer for the Southern Region at Jobs With Justice. She is originally from Greensboro, N.C.
Panelists
David Chiu was elected to the California State Assembly in November 2014. He represents the 17th Assembly District, which encompasses eastern San Francisco. In December 2014, Speaker Toni Atkins appointed Chiu Assistant Speaker pro Tempore.
Before joining the State Assembly, Chiu served as President of the San Francisco Board of Supervisors for six years. With a reputation as a consensus maker, Chiu was the first Board President in San Francisco history elected by fellow Supervisors to three consecutive terms, and the first Asian American to hold the post. Chiu was first elected Supervisor in 2008 to represent San Francisco's northeast neighborhoods, which includes the city's major tourism, retail, downtown and wharf areas; he was overwhelmingly re-elected in 2012.
As Supervisor, Chiu authored 110 ordinances across a wide range of policy areas, including affordable housing, job creation, public safety, the environment, health care, transportation, civil rights, ethics and technology.
Evelin Cruz is a department manager at a Walmart store in Pico Rivera, California. As one of the Organization United for Respect at Walmart's (OUR Walmart) top leaders, Evelin bravely led her coworkers out on the first ever Walmart strike in October of last year, demonstrating to Walmart workers nationwide that they could take bold action and return to work. She has been instrumental in organizing her store, where the majority of workers are now OUR Walmart members. She is a wife and mother of two, who works hard to provide for her on a Walmart wages.
Gordon Mar is a community and labor organizer in the San Francisco Bay Area. He's co-founder and Executive Director of Jobs with Justice San Francisco, a long-term strategic alliance of community, labor, faith-based and student groups working together to build the movement for workers rights and economic justice locally and nationally. Over the past 20 years, Gordon has played a leadership role in many innovative policy and organizing campaigns. In 2014, he convened labor and community groups in San Francisco to win highest minimum wage law in the country and the landmark Retail Workers Bill of Rights.
Nelini Stamp is the National Organizing Director at the Working Families Party. She works with volunteer leaders across the country to build local progressive infrastructure. Nelini joined the New York Working Families Party staff in 2008; door knocking and field organizing for a variety of electoral campaigns across New York State. Since then, she has been deeply involved in social movement work around economic and racial justice across the country. She worked on the ground at Occupy Wall Street to help bridge the gap between labor, community- based organizations and Occupy activists. Afterward, Nelini co-created the Freedom Side and co-founded Dream Defenders in Florida, which organizes and trains youth in non-violent civil disobedience, civic engagement, and direct action. Lately, as a co-builder of WFP's Resist Here project, which launched #ResistTrumpTuesdays, she has been chasing Senator Schumer around to make sure he stands up to Trump. You can often find her leading marches, rallies and mic-checking at direct actions.