It's the Creative, Stupid! Using Content to Drive Your Message from Facebook and Instagram
Session Type(s): Training
Training Tag(s): Basic Online Organizing
Starts: Saturday, Jul. 18 4:30 PM (Eastern)
Ends: Saturday, Jul. 18 5:45 PM (Eastern)
Join the political team from Facebook and Instagram to dive into the world of digital creative. What is creative content? How do you find a creative voice in the noisy social media landscape? How do you design content that actually connects with audiences? This training will explore themes of successful creative and how to get scrappy with your content creation. There will be Q&A around the creative challenges facing the political community and recommendations for how to align creative strategy with broader goals.
Trainers
John looks after Politics & Government Outreach for Instagram. He works with political figures and their teams to help them understand and use Instagram to connect with the global community.
Before joining the Facebook and Instagram family, he served as the Digital Communications Adviser to Australian Prime Minister Julia Gillard and Prime Minister Kevin Rudd.
John is a graduate of the University of Melbourne, where he received a double degree in Commerce and Media & Communications.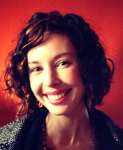 Kaiya Waddell is the Democratic Industry Manager at Facebook, where she manages and supports the team that drives strategic marketing partnerships with the top Democratic political campaigns, super PACs and advocacy groups. Prior to Facebook, Kaiya was the PAC & Nonprofit Manager at NGP VAN, which is the leading technology provider for Democratic and progressive campaigns. Previously, she served as the National Events Coordinator for EMILY¹s List, which works to recruit, train and elect Democratic women to public office. Kaiya holds a B.A. in political science from Eckerd College.