How to Move Your Data from Excel to SQL
Session Type(s): Training
Training Tag(s): Advanced Online Organizing
Starts: Thursday, Jul. 16 5:15 PM (Eastern)
Ends: Thursday, Jul. 16 6:30 PM (Eastern)
Many analysts are able to force Excel into doing the things they need. But once the data gets big enough, their VLOOKUPs and pivot tables break Excel, or force you to wait minutes to get data that should get back to you within seconds. Though many people can teach themselves how to query a database with the help of rigorous Googling, learning how to utilize actually get your spreadsheet data into a database can be daunting. Attendees will get hands-on experience in learning how to import their data into a SQL database so they can stop wrestling with their software and spend more time extracting meaningful analysis.
Trainer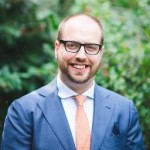 Yahel Carmon is Deputy Director of Digital Analytics for Hillary for America.
Previously, he was Director of Insight Products at Blue State Digital. There, his work includes product management, website optimization and development of custom data tools for clients as diverse as Ford, Partners in Health, Google, and Obama for America, for whom he developed their main web analytics tracking code.
In 2012, Yahel took a leave of absence from Blue State Digital to join Obama for America full-time in Chicago, serving as a Senior Digital Analyst on the Digital Analytics team. His work there on fundraising optimization contributed to the record grassroots digital fundraising effort that raised nearly $700 million online.