Facebook-Powered Growth: Turning Likes into Email Supporters and Donors
Session Type(s): Training
Training Tag(s): Advanced Online Organizing
Starts: Friday, Jul. 17 4:45 PM (Eastern)
Ends: Friday, Jul. 17 6:00 PM (Eastern)
There are over 1 billion Facebook users, but how do you motivate them to go beyond 'like' and 'share' and support your organization in bigger, more meaningful ways? This session will discuss proven methods to grow and inspire your Facebook audience to move up the ladder to email engagement. We will explore tools—such as ActionSprout, Crowdtangle and advanced Facebook advertising—to build a low cost, high performance email list. And we'll delve into the best practices for how to onboard and cultivate that email list, moving them to take higher level actions such as signing petitions, volunteering and donating to your cause.
Trainers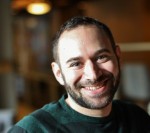 Michael supports nonprofits in getting the most out of Facebook, like relationship building, email growth, and fundraising. He focuses on community training and strategic support. Michael spent the last 13 years in nonprofit, political and labor organizations across the country on organizing, policy and digital strategies. Before coming to ActionSprout, he was Sierra Club's Director of Digital Innovation where he spent a lot of time retiring coal plants.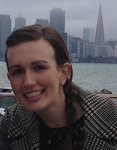 Allison Weston is an Account Executive in the Interactive Department at Chapman Cubine Adams + Hussey (CCAH)—an award winning multichannel direct response firm specializing in nonprofit fundraising. With a passion for social and environmental change, Allison works with clients from diverse verticals to help them advance their online fundraising programs. Previously, Allison grew the online fundraising and business partnership marketing programs at the Sierra Club.
From launching cross-channel marketing campaigns with a focus toward optimizing online communications to implementing innovative list growth projects, Allison is constantly looking for ways that digital strategy can both enhance all channels and be mission-aligned.
When she's not working on fundraising and marketing, Allison can be found enjoying the outdoors with family and friends.