Facebook and Twitter Ads: Using Paid Ads to Organize on a Budget
Session Type(s): Training
Training Tag(s): Advanced Online Organizing
Starts: Saturday, Jul. 18 11:30 AM (Eastern)
Ends: Saturday, Jul. 18 12:45 PM (Eastern)
Sick of Facebook stifling your reach? We've figured out how to use ads in a smart, cost-efficient way to get around this. Most nonprofits and small campaigns don't have the budget for TV or buying e-mail lists. Fortunately, Facebook and Twitter ad campaigns can be very cheap—you set the budget and leverage their targeting tools to connect with young progressives who aren't involved in your work, yet. Setting up an ad is easy, but can be overwhelming. We'll review selecting an ad objective and targeting your ad to the right people, as well as share tips on ad creative and talk through budget options. We'll use case studies from our own ad experiments to show how we've found success.
Trainers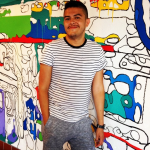 Julian Aldana is the Digital Media Coordinator at Young Invincibles, where he leads the organization's outreach efforts on social media and e-mail communication. Julian is also Young Invincibles' in-house graphic designer, producing content for advocates and consumers to advance progressive causes.
Julian received his B.A. from the University of Maryland, College Park where he studied English and Journalism. He has previously worked at Excelencia in Education, and has consulted with small businesses to help them grow their digital presence. Julian resides in Washington, DC but is a native to San Francisco, CA.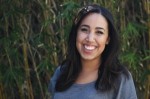 Riana King is the California Communications Coordinator at Young Invincibles (YI). She leads all traditional and digital media outreach coming from YI's California office.
Riana received her B.A. from Occidental College where she graduated Cum Laude with a degree in Sociology and received the W.E.B. Dubois Spirit of Sociology Award. She is passionate about economic issues affecting Millennials, and would like to measure her success in the workforce by being a part of the solution to complex problems, such as joblessness and expanding health care to cover undocumented individuals. Her work at Young Invincibles gives her the opportunity to make sure that the voices of young adults are heard in top policy debates.