¡Se habla Español! Creating a Successful Bilingual Campaign
Session Type(s): Training
Training Tag(s): Communications
Starts: Thursday, Jul. 16 5:15 PM (Eastern)
Ends: Thursday, Jul. 16 6:30 PM (Eastern)
All successful campaigns share some basic elements that help you win, but if you are running a bilingual campaign, there are important steps to take to help you engage Spanish-speakers more effectively. Latinos are one of the fastest growing demographics in the country, and campaigns are becoming bilingual from coast to coast. Join us to learn how to set up a successful bilingual campaign, learn about some case studies and ask questions, in English or Spanish!
Trainers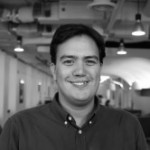 A longtime community organizer, Luis has held positions as National Program Director for Stand for Children, Field Organizer in New Mexico for President Obama's 2008 campaign and Field Director at Arizona State University's ADA Parent Education Program – where he oversaw a program that united parents and teachers to transform the educational experiences of children both at home and at school. Born in Culiacan Sinaloa, Mexico, Luis founded a youth publication in Queretaro at the age of 16 to give students a chance to voice their opinions on social and political issues. His passion for giving others a voice eventually brought him to the United States, where he has spent the better part of his career working to improve the quality of life for people in his community by expanding access to quality education.
Other sessions: Undocumented in Arizona: Immigrant Leaders Share their Stories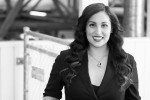 Adria serves as a Digital Client Manager at 270 Strategies. She brings a passion for community empowerment and international project management, and an expertise in digital strategy.
Prior to joining 270 Strategies, Adria served as the National Marketing & Communications Manager for a leading education advocacy organization dedicated to improving public school education. In this role, she managed and grew the organization's national online presence through bilingual social media channels, recruited and directed the creative team, and developed the organization's bilingual outreach to the Hispanic community in key states across the country.
Born in El Paso, Texas, and raised in Ciudad Juarez, Mexico, Adria grew up with the unique cultural immersion that bordering cities have to offer. Adria is a stickler for Spanish grammar and translation, and believes in culturally sensitive campaigns as the key to success.