Building a Pipeline of Digital Talent
Session Type(s): Panel
Starts: Saturday, Jul. 18 6:00 PM (Eastern)
Ends: Saturday, Jul. 18 7:15 PM (Eastern)
Room: 221 AB
2016 will bring not only a presidential contest but many other fights, from winning back control of the Senate to policy advocacy and state ballot initiatives. Progressives need a pipeline of strong digital talent who can staff all levels of these campaigns if we are to scale the lessons of past winning campaigns down our ballot. Join us for a conversation on how we can better provide campaigns with good staff while also providing a diverse group of progressives with opportunities to enter into this rewarding career.
Moderator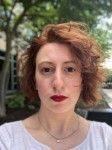 After more than a decade of working in progressive organizing, Robyn Swirling founded Works in Progress to build safer and more equitable workplaces across our movement through campaigning, researching, and providing technical assistance to progressive organizations and companies. Robyn has worked within the progressive movement as an organizer, communicator, trainer, and storyteller, including roles with the National Education Association, Action Network, Advocates for Youth, and several electoral campaigns. Robyn is committed to ending the stigma associated with women's experiences and bodies, in particular, and writes and speaks frequently regarding sexual assault, abortion, and physical manifestations of trauma.
Other sessions: Master Class: Action Network
Panelists
Catherine Algeri, Vice President and Chief Strategy Officer, heads up political email and advertising at Chapman Cubine + Hussey. Prior to joining the CCAH team, Catherine headed up all of digital for the Democratic Senatorial Campaign Committee in the 2018 and 2016 cycles and was the first Latinx to head digital for a major Democratic Party committee. Under her leadership the DSCC saw substantial cycle-over-cycle revenue growth and a dramatic increase in digital advertising performance. Catherine previously served as Digital Director on Senate campaigns for Senator Richard Blumenthal, Senator Sheldon Whitehouse, and Michelle Nunn. Her work and digital expertise has been profiled in the New York Times, Politico, and Roll Call.
Lauren is a senior advisor and digital director in Senator Elizabeth Warren's official government office. She served as digital director for Elizabeth Warren's Senate campaigns from 2012-2018, managing all online communications, organizing, and fundraising.
From 2013-2014, she was a senior director at the digital marketing firm Bully Pulpit Interactive. Most notably, Lauren led BPI's work on Marty Walsh's underdog mayoral campaign in Boston and served as the campaign's digital director.
Prior to joining the Warren campaign, Lauren was one of the first employees at Blue State Digital. As director of online communications, she developed online advocacy, fundraising, and social media programs for more than 100 political campaigns, advocacy groups, and nonprofit organizations.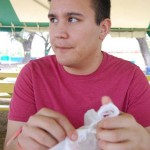 Eric is Digital Director for Donna Edwards' Senate campaign in Maryland.
Previously he served as Digital Director for the New Organizing Institute overseeing all online communications, strategy, and fundraising. As part of his duties he helped train hundreds of organizers in social media, email, and building a winning campaign online. Before coming to NOI he filled digital roles with Public Campaign Action Fund and CREDO SuperPAC. As well as communications and organizing roles with We are Wisconsin, SEIU, and Russ Feingold's 2010 Senate campaign.
In his free time he likes to work on side projects like parabellumlabs.org and doihavetoworktoday.com.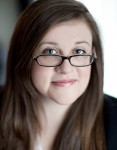 Hilary Nachem serves as Digital Advisor for EMILY's List, the nation's largest financial resource for women running for office. It's her second "tour of duty" with EMILY's List and her second cycle in this role. As a member of the Federal & Gubernatorial Campaigns Team, Hilary acts as a consultant for women candidates and their teams. Prior to this, she served a similar capacity at FitzGibbon Media where she worked with progressive clients.
In 2012, Hilary served as New Media Director to then-Rep. Tammy Baldwin on her history making US Senate bid. Prior to her station in Wisconsin, Hilary ran list-building and social advocacy campaigns for EMILY's List. She began her career in the office of Congresswoman Doris O. Matsui where she mastered the art of press clips.
Hilary is a graduate of the University of Maryland and a DC-transplant. Her sworn enemy is the two-space copywriter.
Other sessions: Beyond Vanity Metrics: How We Can Use Digital to Strengthen Our Campaigns