Border Vigilantes and their Bullshit: Countering the Falsehoods that Fuel Violent Nativist Movements
Session Type(s): Panel
Starts: Thursday, Jul. 16 6:45 PM (Eastern)
Ends: Thursday, Jul. 16 8:00 PM (Eastern)
Last summer saw the return of the vigilante border-watch 'Minutemen' movement, a revival of the bad old days when far-right extremists prowled the borderlands with weapons and threatening rhetoric. The experts on this panel will discuss the ramifications of this movement for immigration policy, and especially the way the ideas and rhetoric surrounding the movement fuel misbegotten policies in Washington, D.C. and elsewhere. When you hear demands for 'border security' before immigration reform can occur, the legacy of the Minutemen is speaking. We'll discuss how to counter the falsehoods and myths that fuel both these violent nativist movements and their enablers in America's mainstream politics.
Moderator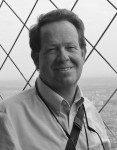 David Neiwert is an investigative journalist based in Seattle and the Pacific Northwest correspondent for the Southern Poverty Law Center. He is the author of many books, including most recently 'Alt-America: The Rise of the Radical Right in the Age of Trump.' He is also the author of 'And Hell Followed With Her: Crossing the Dark Side of the American Border' (winner of the International Latino Book Award for General Nonfiction); 'Strawberry Days: How Internment Destroyed a Japanese American Community'; and 'Of Orcas and Men: What Killer Whales Can Teach Us.' His reportage for MSNBC.com on domestic terrorism won the National Press Club Award for Distinguished Online Journalism in 2000.
Panelists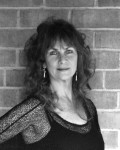 For eleven years, I volunteered with Tucson Samaritans to carry water, food, and medicines on desert trails to save lives of desert crossers. I live in Tucson, AZ. My book, "The Haunting of the Mexican Border: A Woman's Journey" has just been published by U of New Mexico Press, and I am co-author of the book "Crossing with the Virgin: Stories from the Migrant Trail."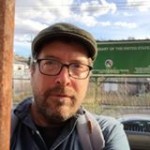 Writer and author of Border Patrol Nation: Dispatches From the Front Lines of Homeland Security. Has covered U.S. border issues for more than ten years and articles have been published in the New York Times, Mother Jones, The Nation, Salon, and many other publications. Part time media coordinator for the organization BorderLinks. Lives in Tucson, Arizona.