A progressive U.S. foreign policy begins in Iran (sponsored panel)
Session Type(s): Panel
Starts: Saturday, Jul. 18 6:00 PM (Eastern)
Ends: Saturday, Jul. 18 7:15 PM (Eastern)
Negotiators from six world powers negotiated a strong deal with Iran to limit its nuclear program. In the months leading up to the final agreement, hawks in Congress went into overdrive to sabotage the Obama administration's tough and principled diplomacy–even though our nation faced a stark choice: hard-nosed diplomacy and a chance at a peaceful settlement or another Middle East war.
The deal with Iran is a major foreign policy victory. It's overwhelmingly popular with the American people. And yet it continues to face an uphill battle in Congress.
What lessons can we learn from Iran diplomacy-related organizing? Who's leading the charge in Congress for a progressive foreign policy? Why should grassroots and netroots groups outside of the peace and security community care about U.S. foreign policy? What's the economic, social, and human cost of rampant militarism? What impact does it have on our collective work?
This panel is sponsored by MoveOn.
Moderator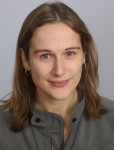 Anna Galland is Executive Director of MoveOn.org, a movement of more than 8 million progressive Americans using the most innovative technology to lead, participate in, and win bold campaigns for social change. Anna led the launch of MoveOn's public petition site, which gives individuals and organizations the power to launch and run their own MoveOn-style campaigns and connect to MoveOn's vibrant community of engaged progressives. She also developed MoveOn's national network of local volunteer Councils and ran advocacy and electoral efforts, including leading roles in MoveOn's 2008 and 2012 election programs. She's the mother of twin toddlers and a proud Midwesterner.
Panelists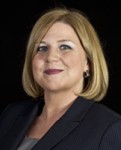 Angela Canterbury is a leader in public interest advocacy, policy and political analysis, and effective public campaign strategies. She has more than two decades of experience advancing progressive national policies on a wide range of issues, including national security and foreign policy.
As the recent Executive Director of the Council for a Livable World, its Candidate Fund, and its affiliated research organization, the Center for Arms Control and Non-Proliferation, Angela leads an impressive staff and board who are innovating and making practical progress toward a world free from war and weapons of mass destruction. In the 2014 election, the Council raised more than $1.5 million for congressional candidates who pledged to promote policies to increase peace and security.
Angela previously worked for the Project On Government Oversight, Public Citizen and the League of Women Voters. She is a former campaign manager, and spent four years in Ukraine.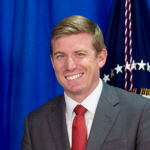 Stephen Miles is the Executive Director for Win Without War, a diverse network of activists and organizations working for a more peaceful, progressive U.S. foreign policy. Stephen is a veteran of campaign politics with a strong background in grassroots advocacy. Most recently, Stephen worked with the global campaigning organization Avaaz. Previously, Stephen worked in electoral politics, primarily in New Orleans, working to elect Democratic candidates and advance progressive policies. He previously served as the Executive Director of the American Hellenic Council focused on advancing Greek American concerns through community-based advocacy. Stephen is a graduate of the London School of Economics and Tulane University with academic expertise in humanitarian interventions and Middle Eastern politics.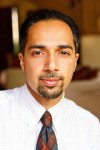 Trita Parsi is the 2010 recipient of the $200,000 Grawemeyer Award for Ideas Improving World Order. He is an award-wining author of two books, Treacherous Alliance – The Secret Dealings of Israel, Iran and the US (Yale University Press, 2007) and A Single Roll of the Dice – Obama's Diplomacy with Iran (Yale University Press, 2012). Treacherous Alliance won the Grawemeyer award and Council of Foreign Relations Arthur Ross Award in 2008 (Silver medallion). A Single Roll of the Dice was selected as The Best Book on The Middle East in 2012 by Foreign Affairs. Dr. Parsi is the President of the largest Iranian-American grassroots organization in the US, the National Iranian American Council and has taught at Johns Hopkins University and George Washington University. He currently teaches at the Edmund A. Walsh School of Foreign Service at Georgetown University in Washington DC.