12 Ways to Get Field Organizers to Love Digital
Session Type(s): Training
Training Tag(s): Grassroots Organizing/Campaigns
Starts: Thursday, Jul. 16 12:00 PM (Eastern)
Ends: Thursday, Jul. 16 1:15 PM (Eastern)
Sick of trying to explain what hashtags are and why they matter to your organizing staff? Do you want to live out what's happening online in the streets? Wanna stop sharing stock photos for your organization's work on Facebook? When organizers understand the power in digital enough to start integrating it into their work, we can take advantage of digital opportunities that can only be seized out in the field—and most of all, smaller organizations can exponentially grow their capacity. At this training you'll learn how to shift your organization or campaign's culture so digital is an integral part of field organizers' work, how organizers can use digital to make it more real for marginalized communities to be a part of your work, and more.
Trainers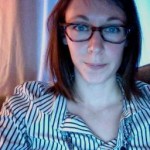 Over the past four years, Jane has built TakeAction Minnesota's digital program from the ground up – shifting it from a service provided to organizers to an essential part of any winning campaign and an integrated part of every organizer's work. Above all, Jane is passionate about using digital tools to take down barriers to being part of our movement, integrating digital with organizing to expand organizational capacity, and running powerful digital campaigns at the local level.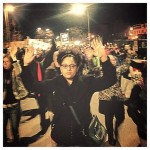 Kandace is an unapologetically fierce black, queer, womanist, organizer. She is done with the structural and intentional oppression placed on her people for the sole benefit of corporate interests and profits.
Kandace grew up in a small, rural town in Maine. She attended college/fled her back of the woods town to the University of Massachusetts Amherst where she studied Public Health and began community organizing.
Now, as an organizer with TakeAction MN she is building collective power with women of color in the Twin Cities region who are working to center work around race and gender justice. She is also part of the lead team of Black Lives Matter Minneapolis and is working with all the amazing, powerful, beautiful black folks across the region and nation to shut down business as usual, heal and build collectively, and demand that ALL #BlackLivesMatter.