You're invited: The marriage of policy and organizing
Session Type(s): Training
Training Tag(s): Communications
Starts: Friday, Jul. 18 11:00 AM (Eastern)
Ends: Friday, Jul. 18 12:15 PM (Eastern)
Often, the policy world is disconnected from the work organizers do on the ground. Learn how communications teams can build the bridge between the two worlds, providing the solid resources advocates need and elevating issues to mainstream and online media—and how you can do it too! We'll use our Healthy Young America campaign as an example of how to break down complicated policy like the ACA into a clear, understandable outreach and communications campaign, on the ground and online.
Trainers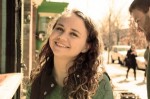 As Digital Strategy Manager, Jessica manages Young Invincibles' digital media outreach, as well works to strengthen strategic engagements with governmental, non-profit and private sector partners. Prior to joining Young Invincibles, Jessica worked for the U.S. House of Representatives Committee on Education and the Workforce. She also has multiple cycles of campaign experience in Texas and Colorado. Jessica has a B.A. in Political Science from Rhodes College in Memphis, TN. She received her J.D. from Texas Tech University School of Law and is a member of the Texas bar. Born and raised near Fort Worth, Texas, Jessica follows Dallas Cowboys football with a nearly religious fervor.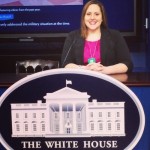 Rae Roca was raised in Toledo, Ohio. At an early age she understood the impact that unified voices had to affect real systemic change. After receiving her BA in Communications from Ohio Northern University, she moved to DC in the hopes of focusing her time and talents on helping others. Previously, Rae worked promoting National Collections of the United States Conference of Catholic Bishops. She also founded Loan Reform Now an online network of advocates and educators for those burdened by student debt. Her background in media relations and communications in addition to her advocacy work help fuel her passion for working on behalf of millennials.
Rae has been featured on Al Jazeera English, Channel One News, CBS Evening News, and PBS Nightly Business Report discussing her personal struggle with student debt.
Rae lives in Northern Virginia with her husband Steve and her son Hank.