Why Net Neutrality is a Social Justice Issue
Session Type(s): Panel
Starts: Friday, Jul. 18 3:00 PM (Eastern)
Ends: Friday, Jul. 18 4:15 PM (Eastern)
Earlier this year, a court overturned the Federal Communications Commission's (FCC) common sense net neutrality rules, which guaranteed the right of users to connect to the websites, blogs, and social platforms of their choice. Now, corporate Internet Service Providers (ISPs) are free to block anything online, for practically any reason at all. So there's nothing stopping your ISPs from censoring your access to the blogs and organizing tools you rely on every day. Each organization represented on the panel organized to restore net neutrality, culminating in the delivery of 1.1 million signatures to the Federal Communications Commission in January. Join a diverse panel of advocates as they discuss why net neutrality is a key social justice issue.
Moderator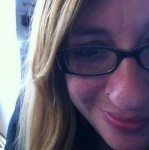 Marissa Valeri is Common Cause's digital strategies manager. Before joining Common Cause, Marissa spent eight years on advocacy and organizing as Senior Program Officer for Catholics for Choice. Before that, she worked for eight years on advocacy within the healthcare provider association and progressive community, including positions with American Association of Orthopaedic Surgeons, America Coming Together, and the Democratic National Committee's Compliance Division. Marissa is a native of Wheaton, Maryland, and lives in Rockville, Maryland with her husband and son.
Panelists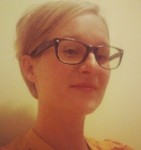 Kim Lehmkuhl is a policy wonk and digital strategist working at the intersection of democratic rights, media, and technology. Kim honed her online organizing skills at ColorOfChange.org, and has a deep background in First Amendment and human rights law and policy. She has a B.A. from the University of Southern California and attended Columbia Law School. She has previously worked with the California Anti-SLAPP Project, Urban Justice Center, Center for Constitutional Rights, and Robert F. Kennedy Memorial Center for Human Rights.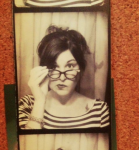 Andi Zeisler is the cofounder and Editorial/Creative Director of Bitch Media, a nonprofit feminist media organization that began publishing the magazine Bitch: Feminist Response to Pop Culture in 1996. She is the coeditor of BitchFest: 10 Years of Cultural Criticism from the Pages of Bitch Magazine and the author of Feminism and Pop Culture