Using strategic communications to win on controversial issues
Session Type(s): Training
Training Tag(s): Communications
Starts: Friday, Jul. 18 4:30 PM (Eastern)
Ends: Friday, Jul. 18 5:45 PM (Eastern)
If you work on issues that spark public controversy and challenge deeply held convictions, strong controversy communications strategies should be a foundational part of your campaign toolkit. From immigration to religion to abortion, expertly navigating and influencing the public conversation can often be the key to success rather than fostering messy, low impact debates. In the field of controversy communications, engaging contentious public conversations are proactive strategies that can propel your campaigns. This session will explore the spectrum from preventing crisis to managing one. In addition, we'll explore the infrastructure needed to create knowledge-driven strategies.
Trainers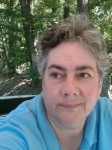 Loretta Kane is a 20-year veteran of nonprofit campaigns – specializing in economic and feminist issues.
A partner at Camino Public Relations, Loretta brings unique perspectives and vast experience in nonprofit communications, management, and advocacy to our clients. She has trained thousands of local leaders in media relations, campaign communications skills and organizing strategies.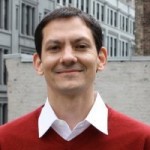 Pablo Toledo is an accomplished filmmaker and communications professional with expertise in both the creative and business sides of storytelling. A graduate of the University of Southern California's School of Cinematic Arts, Pablo's work focuses on building communities through strategic communications, developing video partnerships, and empowering youth and underserved communities to tell their own stories.