TransMilitary: The Path to Full Equality in the US Military
Session Type(s): Panel
Starts: Thursday, Jul. 17 1:00 PM (Eastern)
Ends: Thursday, Jul. 17 2:15 PM (Eastern)
In spite of the perceived progress made by the repeal of Don't Ask Don't Tell (DADT), the military's transgender service members are forced to continue to serve in silence. When the policy was in effect, DADT addressed sexual orientation, but not gender identity. Consequently, the repeal of DADT had no effect on transgender service members. It has and continues to be legal to "ask" if a person is transgender and then fire them. Today, it is outdated military policies—not the law—that ban transgender people from serving and forces their discharge if they are found out. Despite changes to the most recent Diagnostic and Statistical Manual of Mental Disorders (DSM-V), which removed "gender identity disorder" as a mental illness, the U.S. military has not updated their policies. In fact, service members today are still being discharged with documents that explicitly state this discredited diagnosis. While this is happening in America, at least 13 other countries, including some our closest military allies, allow open transgender service. Drawing on lessons learned from the campaign to repeal DADT, and the model for open transgender service in other countries, this session will explore the path forward toward equality in the US military.
Moderator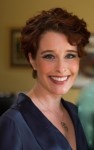 Producer/Host of TransMilitary; a docu-reality series contrasting the lives of American transgender service members, who are still banned from serving, with their UK counterparts who have been open in their military since 1999. Fiona is a human rights blogger, new media producer and team building instructor.
Panelists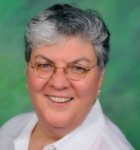 Brenda S. "Sue" Fulton is a 1980 West Point graduate, part of the first class to admit women. She was commissioned in the Army, served as a platoon leader and company commander, and was honorably discharged at the rank of Captain. She was a founding Board member of Knights Out, an organization of LGBT West Point graduates, and OutServe, the association of actively-serving LGBT military members. She currently chairs the Board of SPARTA. In 2011, President Obama appointed Fulton to the West Point Board of Visitors. She and Penny Gnesin were the first same-sex couple to marry at the Cadet Chapel at West Point, and they currently live in Asbury Park, NJ.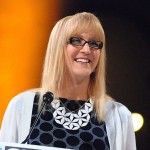 An award winning social entrepreneur and movement strategist, Allyson Robinson has built a career advising and leading organizations on the vanguard of social change. She is founder and principal of Warrior Poet Strategies, a Washington, D.C. based consulting firm advising select clients in organizational design, diversity and inclusion, and social and civic entrepreneurship. Prior to founding Warrior Poet she led internal and external diversity initiatives at the Human Rights Campaign and was the first transgender person to lead a national LGBT organization as executive director of OutServe-SLDN. She's also served as an Army officer and Baptist pastor, studied at West Point, Arizona State, and Oxford University, and earned degrees in physics and theology.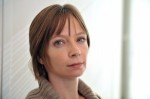 Kayla Williams is a former sergeant and Arabic linguist in a Military Intelligence company of the 101st Airborne Division (Air Assault). Kayla is the author of Love My Rifle More Than You: Young and Female in the U.S. Army, a memoir about her military service. Ms. Williams graduated cum laude with a BA in English Literature from Bowling Green State University, and earned an MA in International Affairs from American University. She is a former member of the VA Advisory Committee on Women Veterans and a current Truman National Security Project Fellow. Kayla lives near Washington, D.C. with her husband, a combat-wounded veteran, and their children. Her second book, Plenty of Time When We Get Home: Love and Recovery in the Aftermath of War, about their family's journey from trauma to healing, was recently released by W. W. Norton.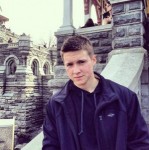 A Georgia native, Landon Wilson enlisted in the United States Navy in 2011. While enlisted, he held the position of Cryptologic Technician, Third Class Petty Officer, Information Dominance Warfare Specialist. In 2013, Landon deployed to Afghanistan in support of Operation Enduring Freedom. He has been featured in print media such as The New York Times, The Washington Post, and visual media as produced by TransMilitary. He currently resides in New York City.