Transgender and Allies Caucus
Starts: Saturday, Jul. 19 11:00 AM (Eastern)
Ends: Saturday, Jul. 19 12:15 PM (Eastern)
We are thrilled to present for the first time an opportunity for transgender leaders and activists to dialogue with allies and to strategize the most effective ways to move transgender equality forward.
Moderator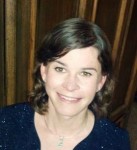 Brynn Tannehill is originally from Phoenix, Ariz. She graduated from the Naval Academy with a B.S. in computer science in 1997. She served in the Navy for 10 years over 4 deployments as an aviator. In 2008 Brynn earned a M.S. in Operations Research from the Air Force Institute of Technology and transferred from active duty to the Naval Reserves. In 2008 Brynn began working as a senior defense research scientist in private industry. She left the drilling reserves and began transition in 2010. Since then she has written for The New Civil Rights Movement, Huffington Post, Bilerico, and Salon. She serves on the boards of SPARTA and Equality Ohio
Brynn and her partner of 15 years Janis live in Xenia, Ohio with their three children.